Graduate industry ready
Whether you want to launch onto a new career path or advance in your current profession, a graduate degree from John Brown University will set you apart.
Schedule a call with an admissions counselor or call us directly at 800-528-4723.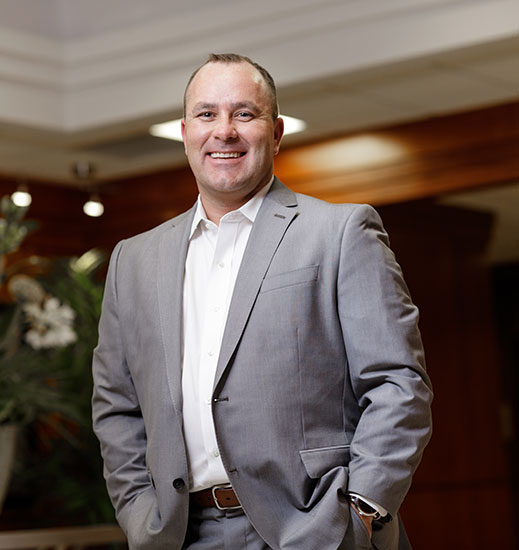 Pursue more than
a degree.
a good time.
a better salary.
As you acquire knowledge and skill at JBU, you'll find yourself inspired to relentlessly pursue your primary calling – to bear the image of God.
You can earn your master's degree online in the following areas:
Cybersecurity
Education
Higher Education
What previous students have to say:
Head, Heart & Hand
Education at John Brown University has never been merely academic. John Brown Sr., founder and first president of the institution, was committed to a well-rounded philosophy of studies that focused on the holistic development of students.
"Emphasis should be placed equally on the head, heart and hands," Brown said. "If we neglect any of these in our teaching, the result will be an unbalanced person."
Ranked #1
The Wall Street Journal: #1 college in Arkansas
U.S. News and World Reports: Top-ranked southern regional university since 2016
College Consensus: Best Online Colleges & Universities
Employers know when they see "John Brown University" on your resume, they'll be getting top talent.
Explore our graduate programs
Real-world application
Whether you're a business student developing a strategic plan or a counseling student conducting live therapy, you'll have the opportunity to apply what you're learning through hands-on experiences.
Explore our graduate programs
Engaged & experienced faculty
JBU's expert faculty will bring your coursework to life with extensive field experience and also teach you how to incorporate your faith into your work. They are invested in your success and will be a valuable resource during your time at JBU and beyond.
The future you starts at JBU.
Equip yourself for a successful career and a life of purpose.
)}}