MBA Data Analytics
Interpret data to inform decisions
Dig deep into datasets and guide organizations toward informed decisions.
be inspired.
The future you starts at JBU.
What to expect as a data analytics graduate student at JBU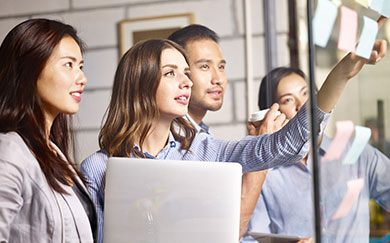 Learn financial analytics
You'll be able to develop and employ analytics models with real-world data addressing financial problems like forecasting, credit risk and market assessment.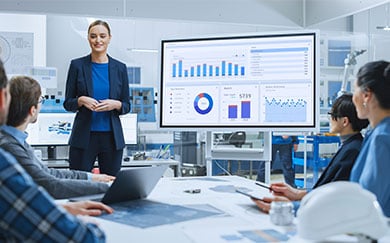 Understand supply chain analytics
You'll be able to develop your skills using real-world data across the breadth of supply chain management, such as forecasting, replenishment and inventory management.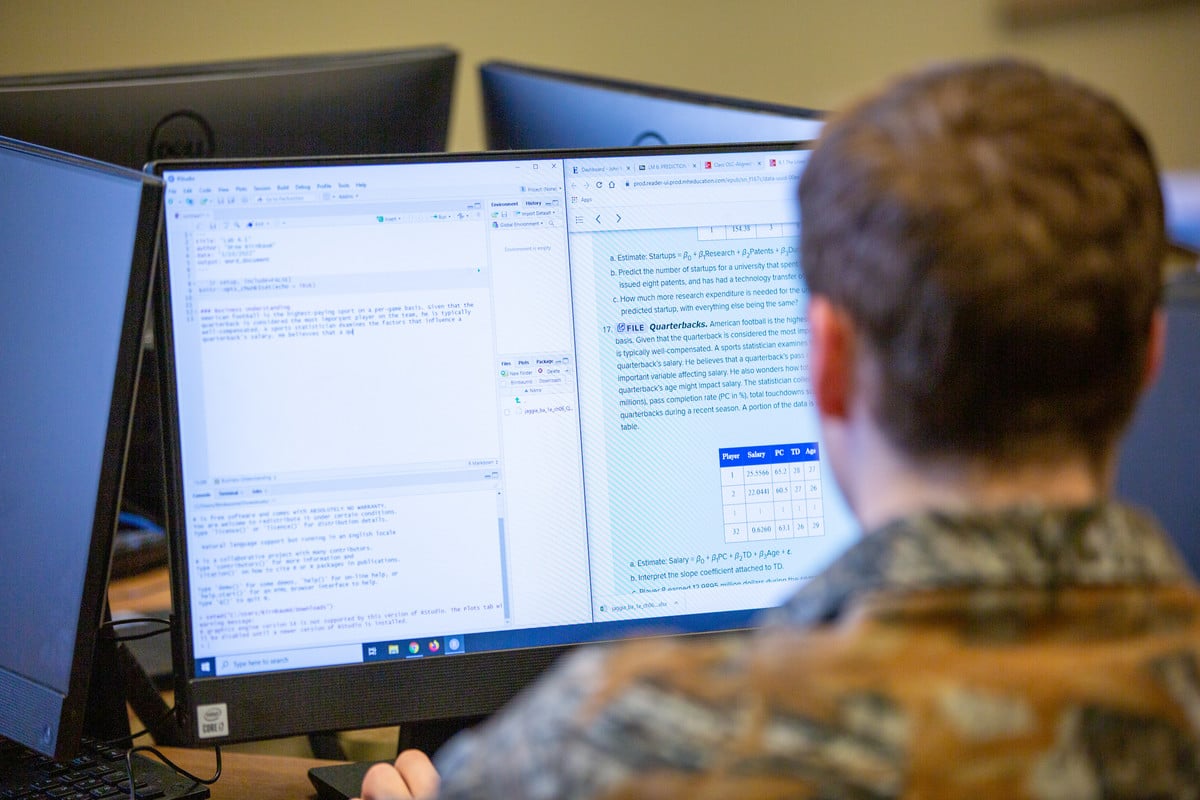 Master marketing analytics
With a focus on digital marketing analytics, you'll develop and employ analytics models with real-world marketing data.
Admissions Requirements
Graduate study at JBU emphasizes scholarship, research and professional experience. Applicants must hold a bachelor's degree from an institution accredited by accreditation bodies recognized by the Council for Higher Education Accreditation (CHEA) and the U.S. Department of Education. In addition, they must meet the following requirements:
Provide an official transcript from the college that awarded their undergraduate degree. If applicable, provide official transcripts of graduate coursework completed and/or degrees earned at any other institution.
Submit recommendation forms from three people who are not related to the applicant but are familiar with the applicant's character and scholarship.
Provide additional information or participate in an admission interview if requested by the department head or dean.
Dr. Linda Vytlacil - Professor, Data Analytics | Walton Charitable Support Foundation Endowed Chair of Data Analytics
Dr. Linda Vytlacil is the former vice president for data science/global data & analytics platforms for Walmart Labs, is a recognized people leader and commercial manager with extensive experience in building teams and creating analytics capabilities to harness profitably the power of big data analytics.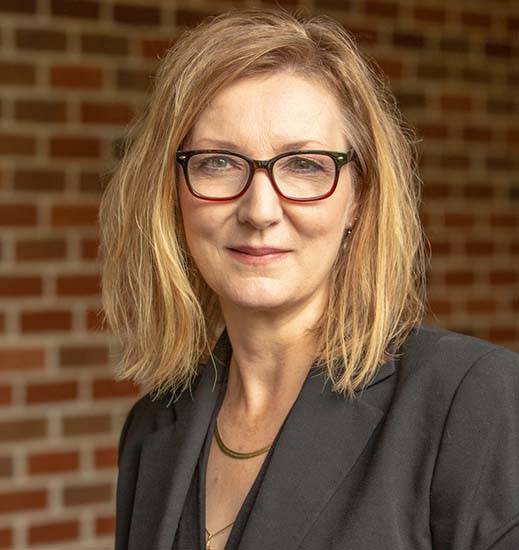 )}}