MBA
Become a strategic leader
The general MBA gives you a strong foundation and overview of business with flexible coursework to help you advance your career.
be bold.
The future you starts at JBU.
What to expect as a general MBA student at JBU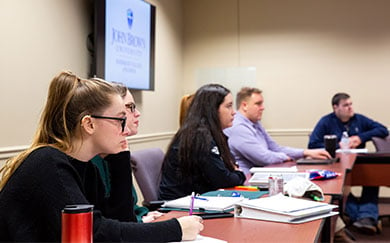 A masterful overview of business
In the general MBA program, you'll learn a strong base of economics, accounting, leadership and more.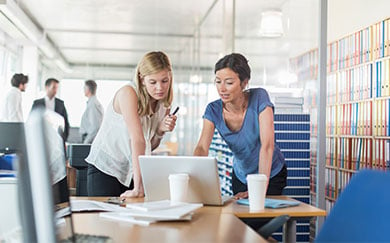 A wealth of experience
JBU faculty have experience working for companies like Walmart, Procter & Gamble, Saatchi and Saatchi X, Li & Fung, ServiceMaster and more.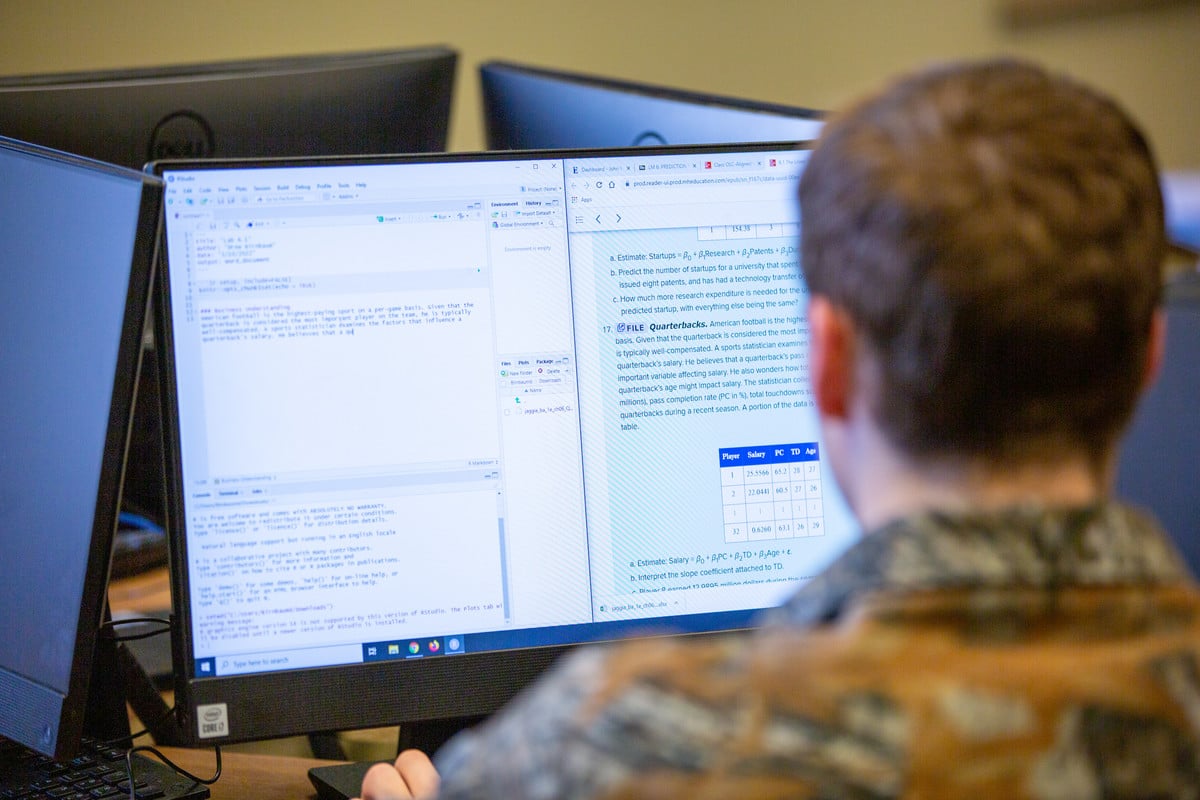 Expand your software knowledge
In the general MBA, you'll gain an overview of the various data analytics programs that organizations use to make decisions every day.
Dr. Linda Vytlacil - Professor, Data Analytics | Walton Charitable Support Foundation Endowed Chair of Data Analytics
Dr. Linda Vytlacil is the former Vice President for Data Science/Global Data & Analytics Platforms for Walmart Labs, is a recognized people leader and commercial manager with extensive experience in building teams and creating analytics capabilities to harness profitably the power of big data analytics.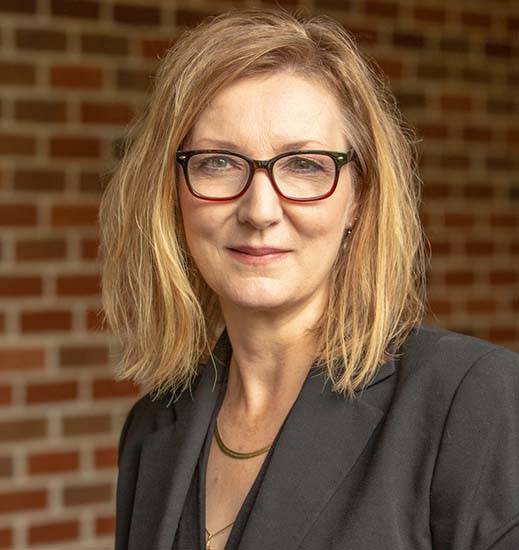 )}}