Graduate Cybersecurity
Safeguard data
The M.S. in Cybersecurity will not only allow you to fulfill your passion for safeguarding the wellness and security of people and organizations, but it will also open the door to the significant number of well-paying jobs that exist locally and internationally.
be confident.
The future you starts at JBU.
Who is the MS in cybersecurity for?
The MS in Cybersecurity program is for people who have more of a technical cybersecurity background or want to grow their technical knowledge of cybersecurity.
Looking to grow your business skills? Check out the Master of Business Administration in Cybersecurity program.
What to expect as a cybersecurity graduate student at JBU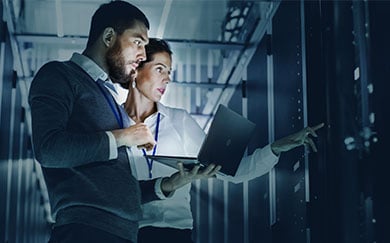 Learn from cybersecurity specialists
Faculty with real-world cybersecurity experience from a variety of different fields (healthcare, government, education, etc.) will teach you how to protect your organization's data from cyber threats. When you graduate, you'll be equipped to lead a team or organization to mitigate cyber-risks and achieve business objectives.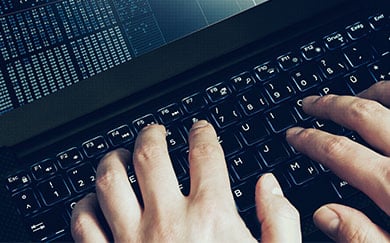 Up-to-date content
The field is constantly changing. Because of this, content in the cybersecurity MBA is constantly being revised to present students with relevant information.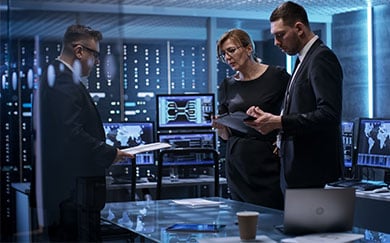 Advance your career
For those seeking to expand their role in the IT sector, an MBA in cybersecurity will expand your knowledge and leadership potential.
Dr. Ted Song, chief diversity officer, chair of engineering, computer science and cybersecurity, associate professor of engineering
Dr. Ted Song serves as chair of the engineering, computer science, and cybersecurity departments and is a recipient of the 2012 Texas Exes Teaching Award and the 2018 JBU Faculty Excellence Award. He received his Ph.D. in electrical and computer engineering from the University of Texas at Austin and his M.Div. from Southwestern Baptist Theological Seminary.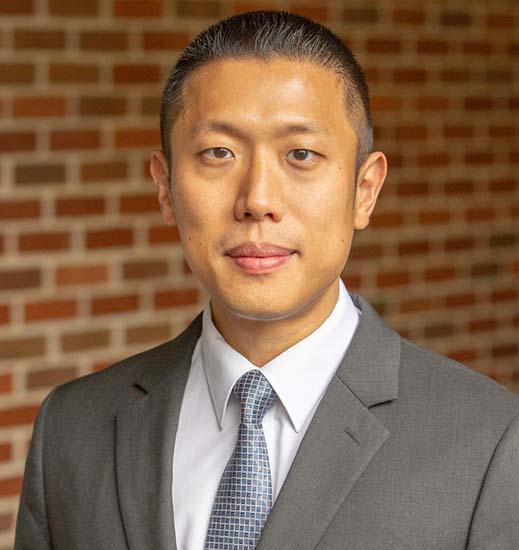 Why JBU? See what our alumni have to say...
It's crucially important for IT people — whether they are in general IT, architecture design, or software — they all need to be more aware of cybersecurity issues and their practical use of it. ... If you are thinking about attending JBU and can do it, then you should. You'll have to put the work in because the work you put in is what you're going to get out of it.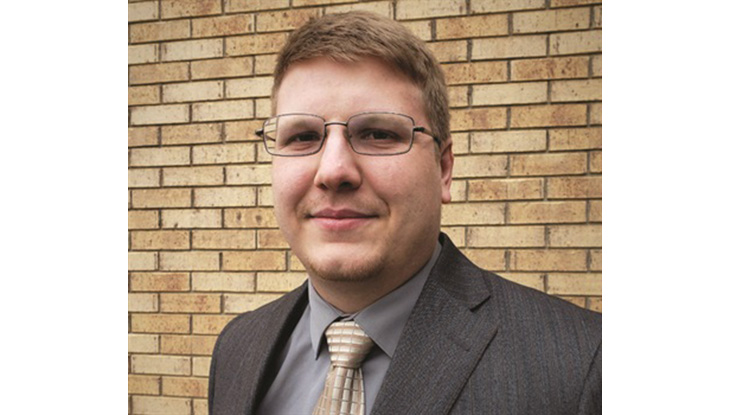 Ranked #1
The Wall Street Journal: #1 college in Arkansas
U.S. News and World Reports: Top-ranked southern regional university since 2016
College Consensus: Best Online Colleges & Universities
Employers know when they see "John Brown University" on your resume, they'll be getting top talent.
Explore our graduate programs
Real-world application
Whether you're a business student developing a strategic plan or a counseling student conducting live therapy, you'll have the opportunity to apply what you're learning through hands-on experiences.
Explore our graduate programs
Engaged & experienced faculty
JBU's expert faculty will bring your coursework to life with extensive field experience and also teach you how to incorporate your faith into your work. They are invested in your success and will be a valuable resource during your time at JBU and beyond.
Be
bold.
disciplined.
committed.
Admission requirements for the cybersecurity program
In addition to general admission requirements, applicants to the graduate cybersecurity program must have:
An undergraduate

GPA of 2.75 or higher

(4.0=A).
Evidence

of competency in the areas of computer programming, algebra and networks.

Examples include an undergraduate degree in a relevant field or or the successful completion of undergraduate courses, CLEP exams, technical certifications or professional experience in these fields.

No entrance exam is required.
Students must pass a criminal background check.
Special petition for admission
If you do not meet the minimum qualifications, you may petition for admission consideration. Applicants should submit a letter to the graduate admissions office via email or upload it to their application portal. Please address your letter to:
Dr. Ted Junseok Song, Program Director
JBU Graduate Cybersecurity
2000 West University Street
Siloam Springs, AR 72761
)}}