Facilities & Amenities
Benefiting JBU & the community
The Walton Lifetime Health Complex has 71,490 square feet of fitness space. Included in the facility are three full-sized basketball & volleyball wood courts, a 1/10-mile indoor walking & running track, a fitness classroom with mirrored walls, a 6-lane pool with diving board, 4 racquetball courts and two cardio/weight rooms – both fully equipped with upright and recumbent bikes, ellipticals, treadmills, StairMasters, AMT's, a Helix Trainer and rowers.
Our new free weight area houses six squat racks, multiple FTS Glide functional machines, new dumbbells ranging from 5lb to 100lb sets, and a brand new Queenax Bridge Trainer on which over 200 different types of exercises can be completed. Our second room is outfitted with Paramount weight machines that focus on different muscle groups and a larger open area for stretching and individual work. Our equipment offers a variety of customizable, workout routines for both individuals and families - athletes and non-athletes. These cardio/weight rooms allow for a diverse approach to your workout -no matter what your exercise goals may be!
Facility Rentals
The WLHC is available for rental. Rentals may include the pool, a classroom, the rec center or the entire complex.
Please call the University Events Office at 479-524-7415 or email events@jbu.edu for additional information.
Everything you need to get fit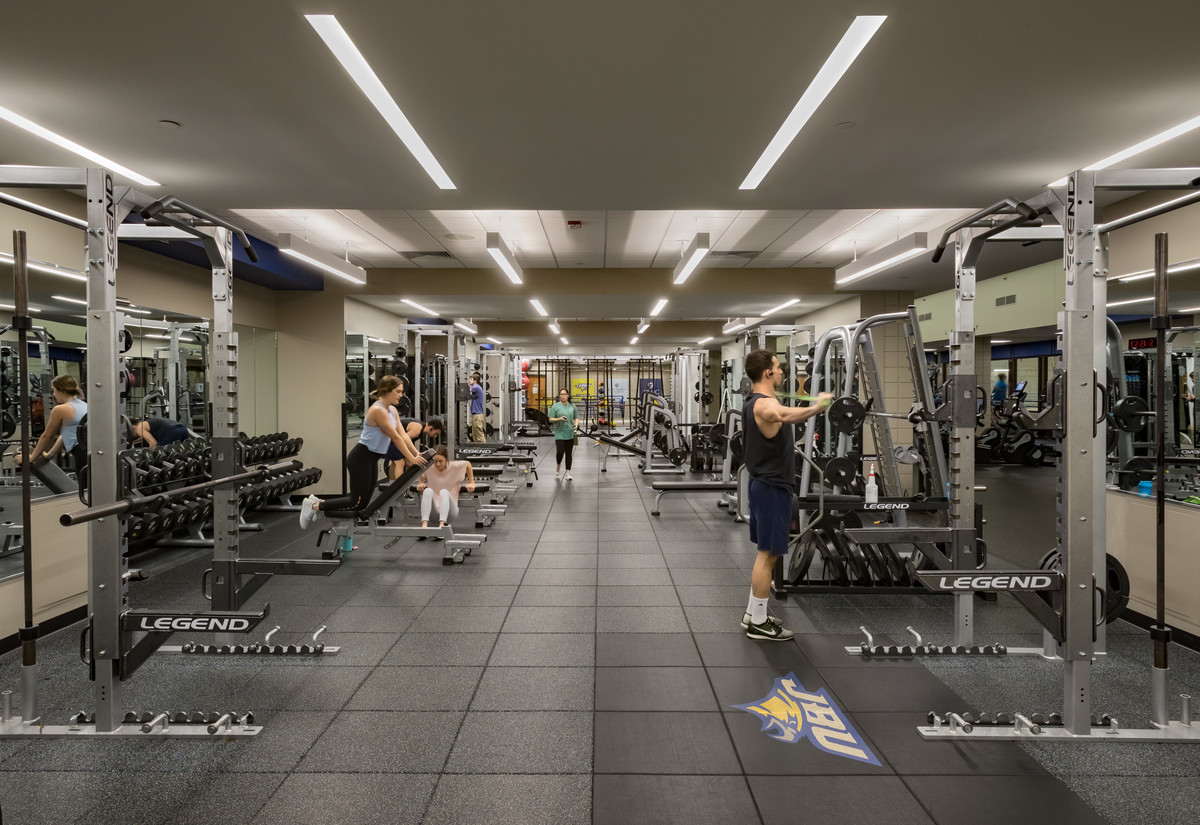 2 Cardio/Weight Areas
The La-Z-Boy free weight area holds 6 Legend squat racks with bumper plates, multiple FTS Glide functional machines, new dumbbells ranging from 5 lb. to 100 lb. sets, and a Queenax Bridge Trainer. The Rapp Foundation Cardio/Weight Room has selectorized and plate-loaded weight machines to easily select weight resistance and safely assume bio-mechanically correct positions. It also offers a large open area for stretching and individual work.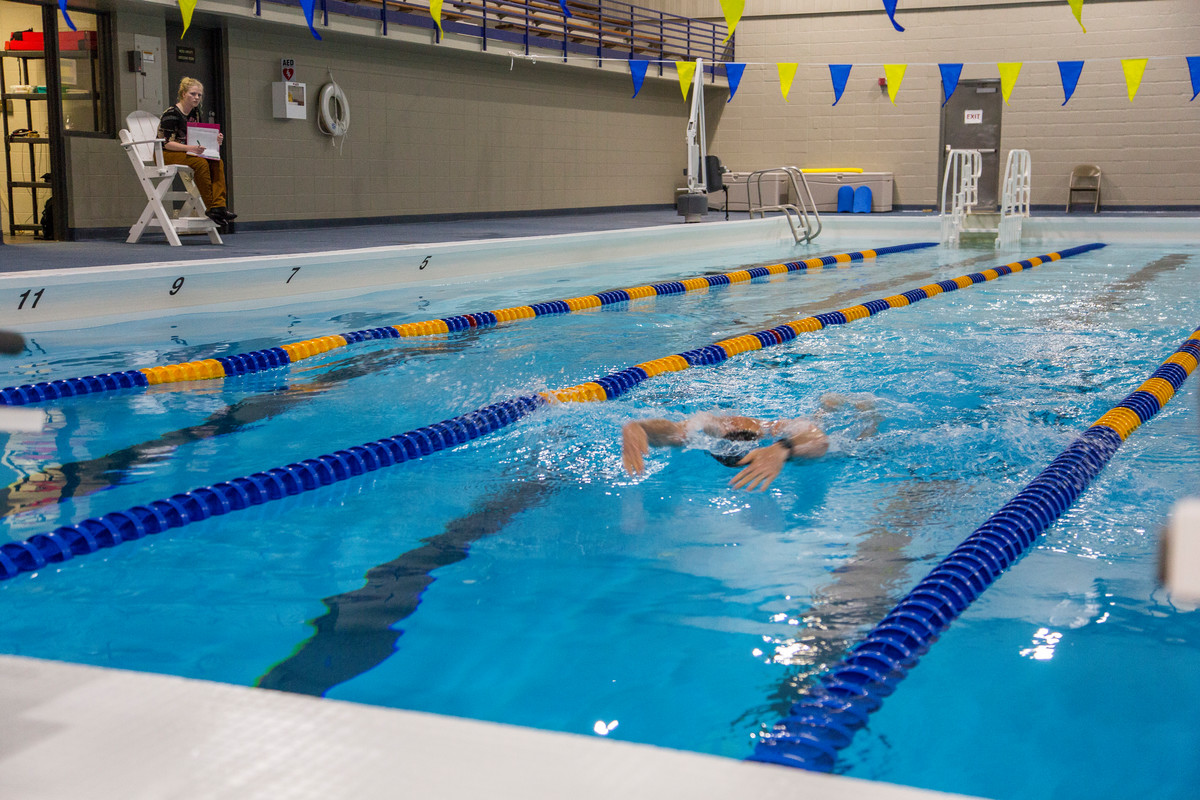 Hub White Pool
The 6-lane 25-yard pool is equipped with a 1-meter diving board and is available for both lap and open swimming. Lifeguards are provided. Swim lessons are offered at various times throughout the year.
Sign up to receive email or text notifications regarding changes in pool hours and availability.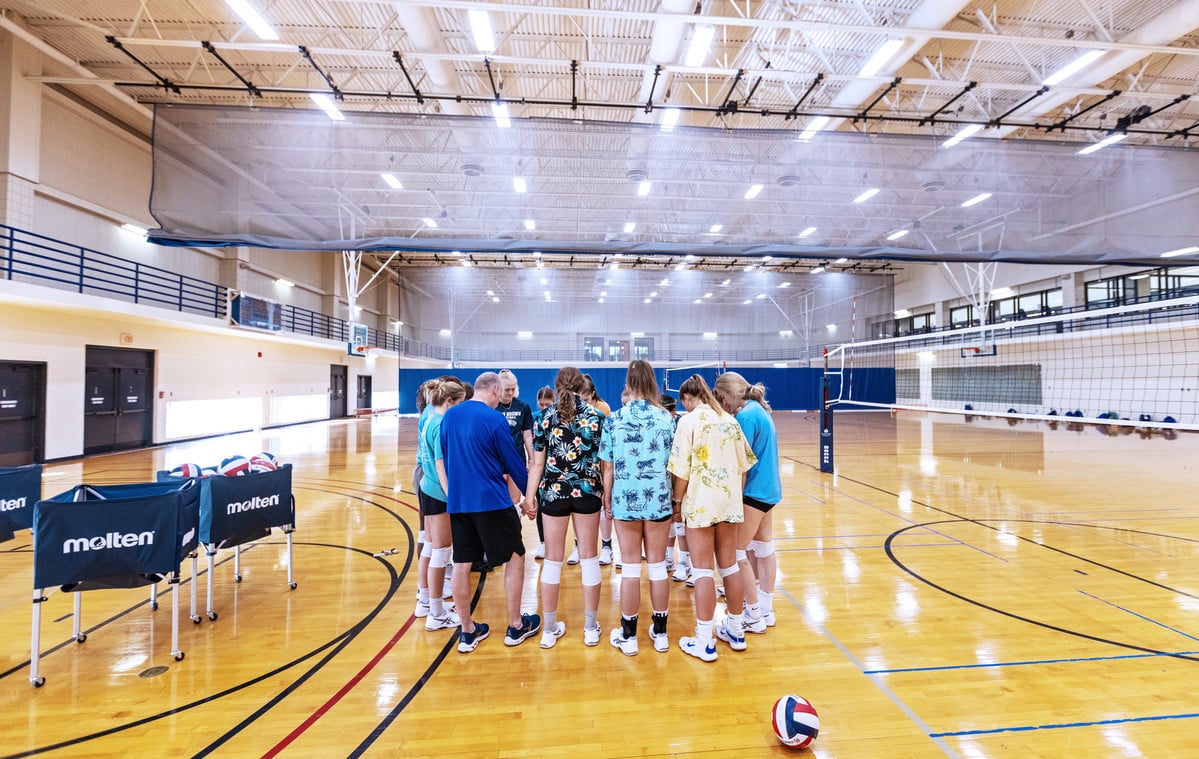 Recreational Gyms and Track
The WLHC features a temperature-controlled three-court multi-purpose gym with a second-story 1/10 mile indoor track. Play basketball, volleyball or any number of sports while staying cool.
Tennis Courts
We offer 6 full, regulation-size courts equipped with fencing and lights for evening play. Bring your own racquets and balls as we do not have these available for check-out.
These courts are the home of JBU and Siloam Springs High School tennis teams and therefore closed to the public from 3:00-6:00 p.m. on weekdays during the school year and on game days. For game schedules, please visit JBU Athletics or SSHS Athletics.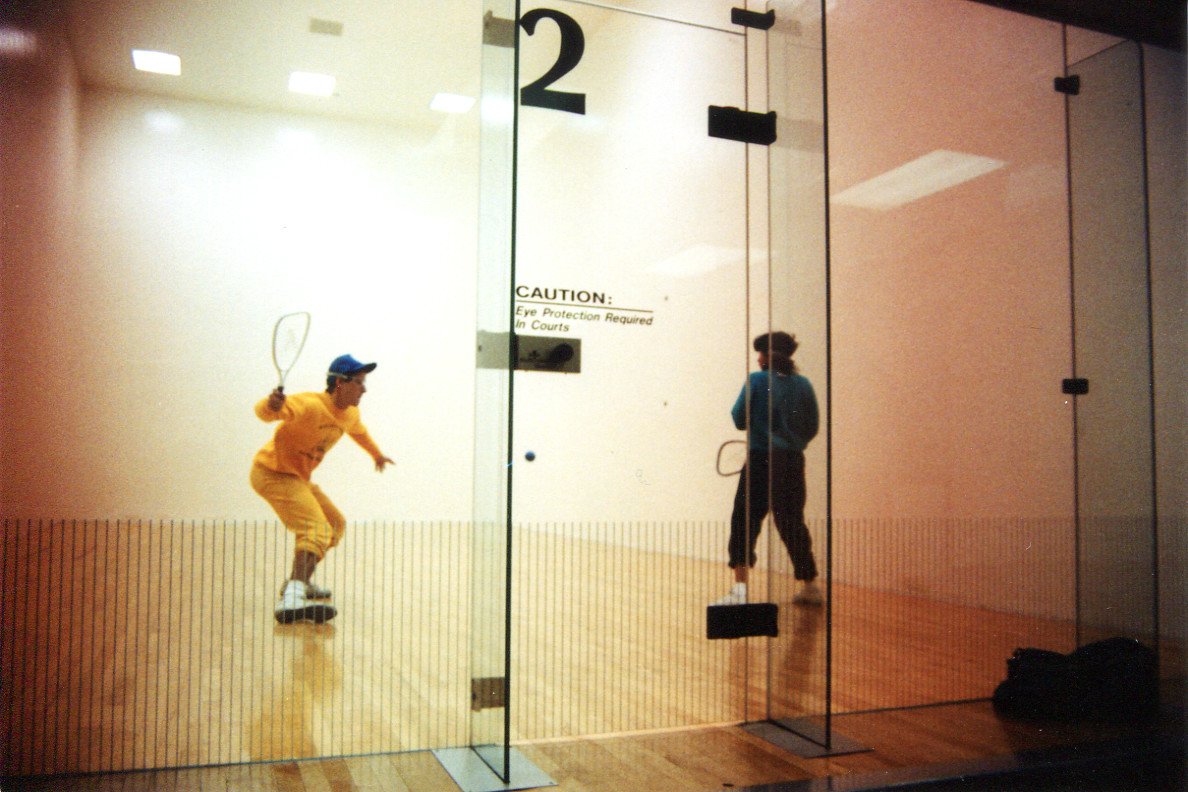 Racquetball Courts
The WLHC offers four racquetball courts, designed with wood floors and athletic glass walls and doors. Racquetball racquets, goggles and racquetballs are available for check out.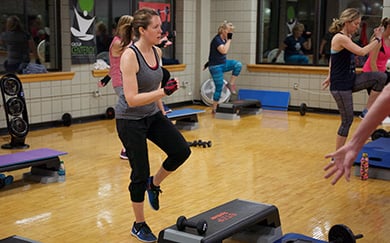 McKee Foods Fitness Classroom
A 680-square-foot fitness classroom hosts several classes for members.
For current classes, click here.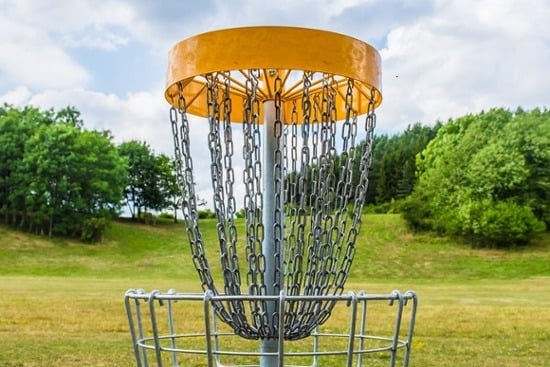 Eagle Ridge Disc Golf
Grab a friend or two and come play a round of disc golf on JBU's new Eagle Ridge Disc Golf Course! This beautiful 9-hole course offers challenging shots through wooded areas, with longer-range open shots, between the tennis courts and around soccer's Alumni Field. The course is open to the community and we would love your feedback. Discs are available for check out at the WLHC Front Desk for JBU faculty, staff, students and WLHC members only. Discs must be returned the same day as checked out.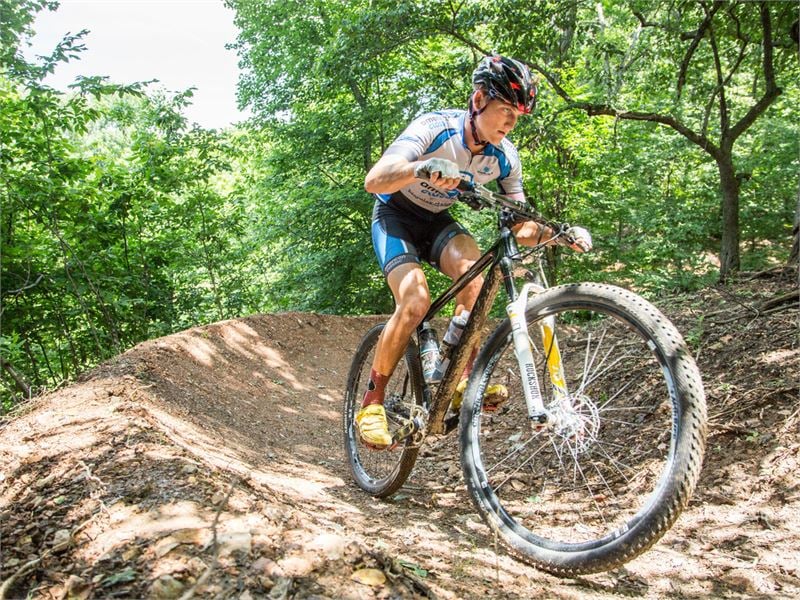 Sager Creek Mountain Bike Trail
Open to the public, the Sager Creek Mountain Bike Trail on the campus of John Brown University is a five-mile soft-surface trail that runs along Sager Creek. WLHC members can rent mountain bikes from the Outdoor Adventure Center in the health complex.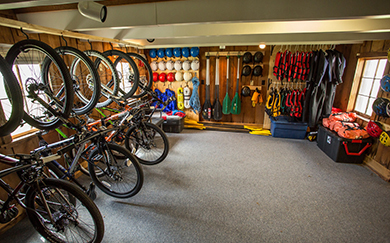 Outdoor Equipment Rental
The WLHC offers a great selection of outdoor equipment for rental at discount prices to all members of the WLHC (age 18+) - including tents, sleeping bags, backpacks, cook kits, stand-up paddle boards, kayaks, canoes, paddles and life jackets. We also rent mountain bikes for use on the Sager Creek Mountain Bike Trail at JBU.
Locker Rooms & Private Changing Areas
Men's and women's locker rooms offer full-tier and half-tier lockers for rental ($10/quarter and $5/quarter respectively). Individual showers and private/household changing areas are also provided. To rent a locker, bring your member ID and payment to the WLHC membership desk during membership service hours.
)}}