Make friends. Find support. Belong in community.
Living in a residence hall accelerates your integration into JBU's campus community. Your friends will challenge you, make you laugh and help you grow your faith. Residence life is where you experience the full depth of the JBU community.
Connect with others
The transition to college is exciting, but any change can be difficult at times. Living on campus helps you make friends and build a support network that will last through your college journey.
Be close to what's happening
Campus events, the gym, spontaneous movie nights, chapel, classes, the library – living on campus means you're just a 5-minute walk from nearly everything.
Let us do the cooking and cleaning
Between classes, homework, internships, friends and activities, you're going to be busy. We'll take care of the meal planning, grocery shopping, cooking and cleaning.
Which residence hall is right for you?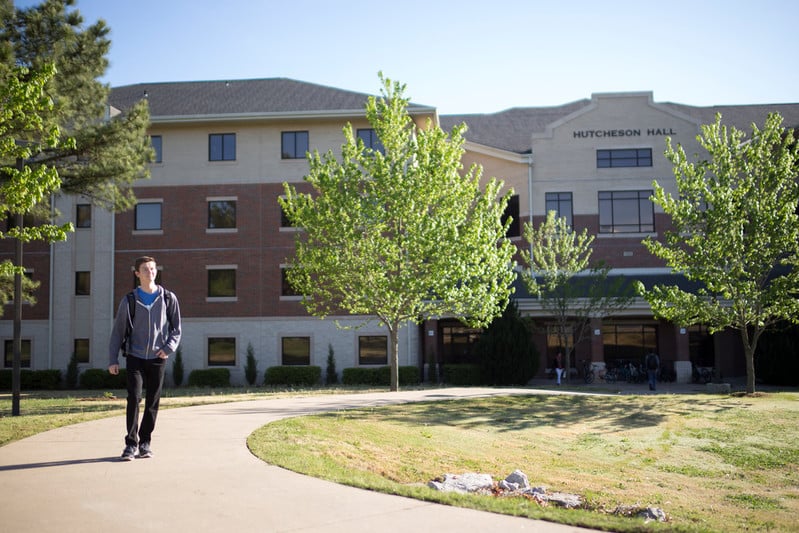 Hutcheson Hall
Male & female students (divided by floor)
Freshman - seniors
Variety of room/bathroom configurations
Common areas on each hall
Sand volleyball courts
Learn More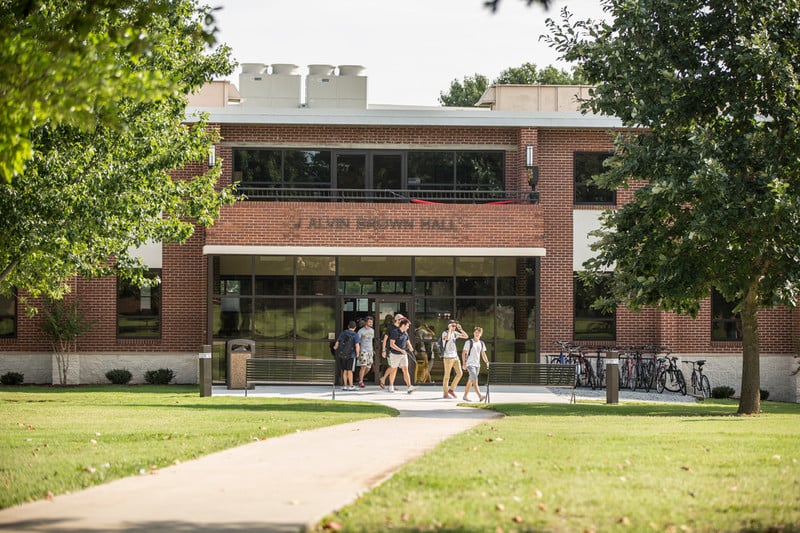 J. Alvin Brown Hall
Male students
Freshman - seniors
Suite-style living with 14 common rooms
Rock climbing wall
Weightlifting room
Learn More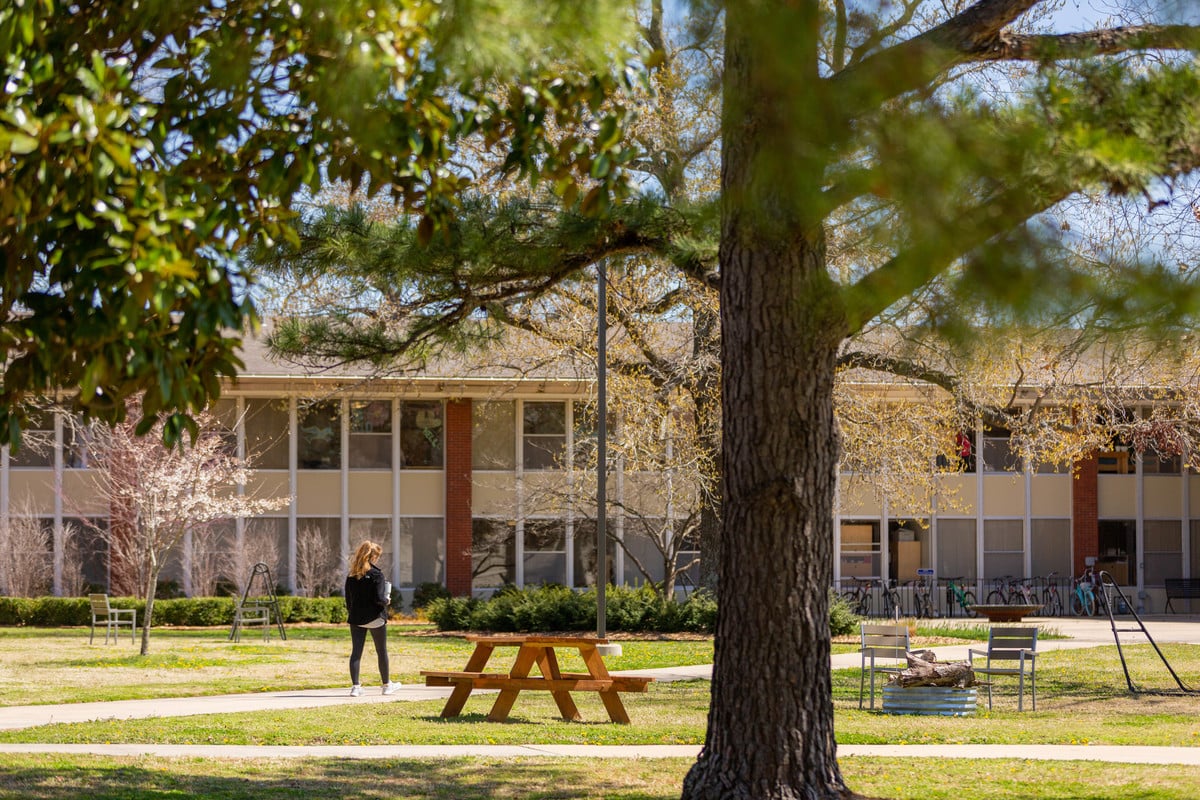 Mayfield Hall
Female students
Freshman - seniors
Hall-style living with 3 common rooms
Sinks in each room
Exercise room
Patio fire pit
Learn More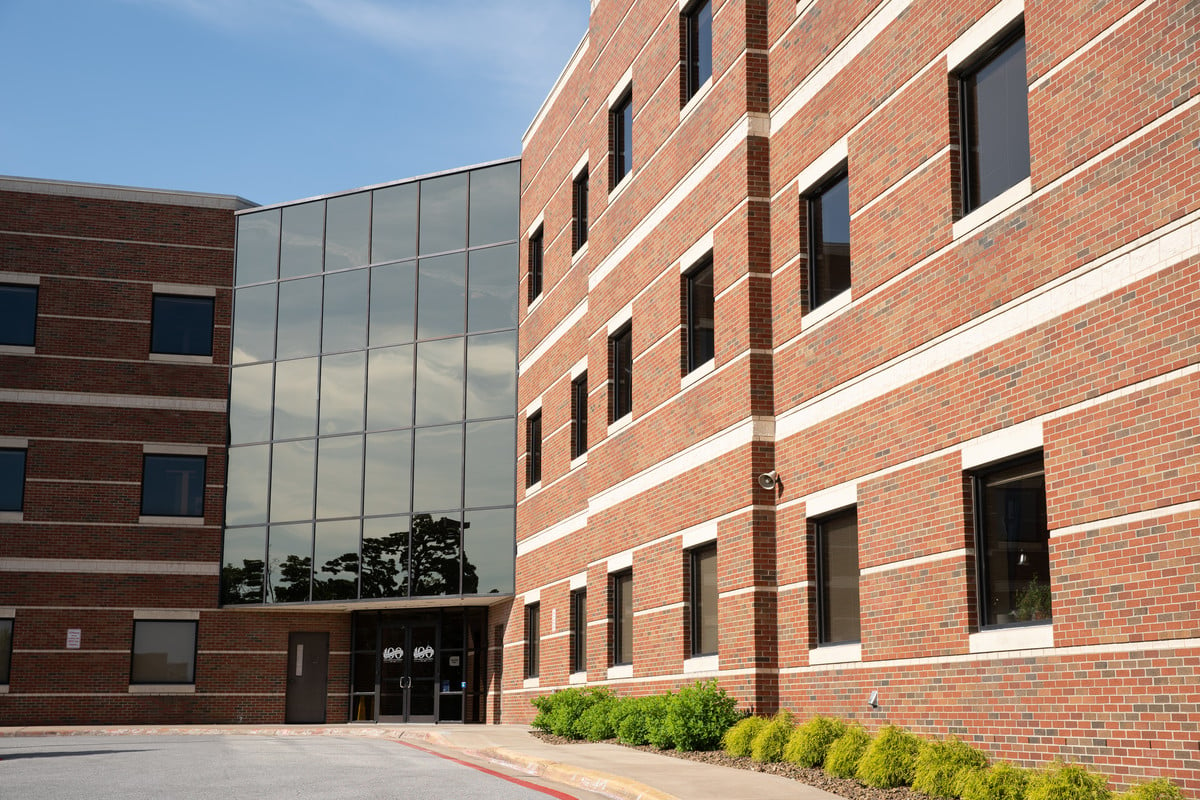 Walker Hall
Male & female students (divided by floor)
Mainly sophomores - seniors
2 rooms with shared bathroom configuration
3 common areas
Central to campus activities
Learn More
Sheridan Townhouses
Juniors & seniors only
Duplex unit - each side houses 8 students in 4 bedrooms, 2 bathrooms, living/dining area and a full kitchen
On-campus convenience
More independent living
Learn More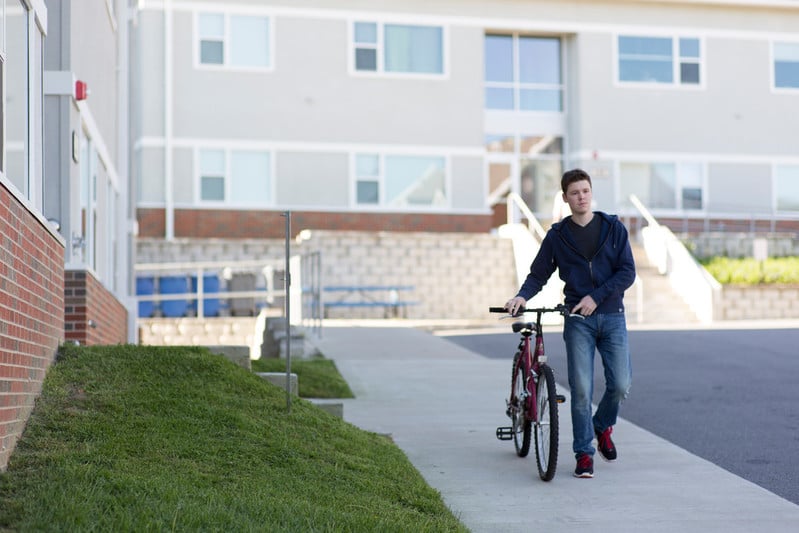 Northslope & West Twin Apartments
Married, graduate and undergraduates who qualify to live off-campus
Units have 2 bedrooms, 2 bathrooms (or one bedroom, one bath at Northslope), a living room and a kitchen
Northslope has in-unit laundry, West Twins has a public laundry room
Northslope has on-campus convenience
West Twin is less than a mile from campus
Life on Campus
Resident Assistant
Resident assistants are assigned to each hall within a residence hall and help encourage and help students.
Ground Floor Coffee
Students love GFC, our student-run coffee shop right on JBU's campus. Warm up with a handcrafted drink and hang out with friends.
Roommates
"My college roommate has become my best friend. I know I'm building a friendship that will last long after I graduate from JBU."
Residence Life
Get an inside look at the benefits of living on campus. Hear from students who have experienced the community of the residence halls around campus.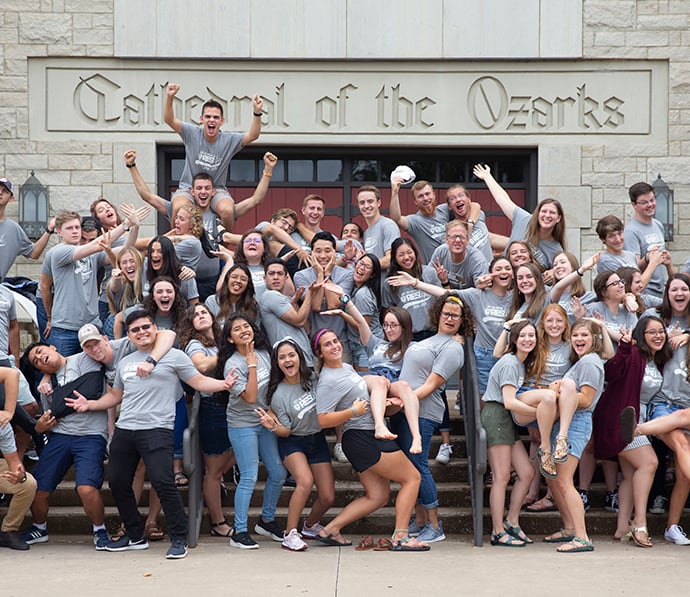 Get support from trained and caring staff
Moving away from home can be scary. That's why each hall or suite has a Resident Assistant (RA). Your RA is a student who's employed by JBU and is trained to help you through your time here. If you're having a problem, they'll be there to help. Your RA will also plan exciting events for your hall/suite and foster community among you and your neighbors.
If you need anything beyond what an RA can help with, the assistant resident director or resident director will jump in and find you the help you need. There are many qualified people on campus to help and support you in a variety of ways.
Explore other student services
Dining options
Every meal at Kresge Dining Hall offers a variety of delicious options. They're designed to be nutritious, and we'll work with you to accommodate any food allergies. With eight different food stations, you'll always find something to satisfy you in the Kresge Dining Hall.
The California Café in Walker Student Center offers coffee, snacks and grab-and-go meals for when you're short on time.
Ground Floor Coffee is an on-campus coffee shop run by JBU students. It's the perfect place to study or catch up with friends.
Learn more about meal plans and food stations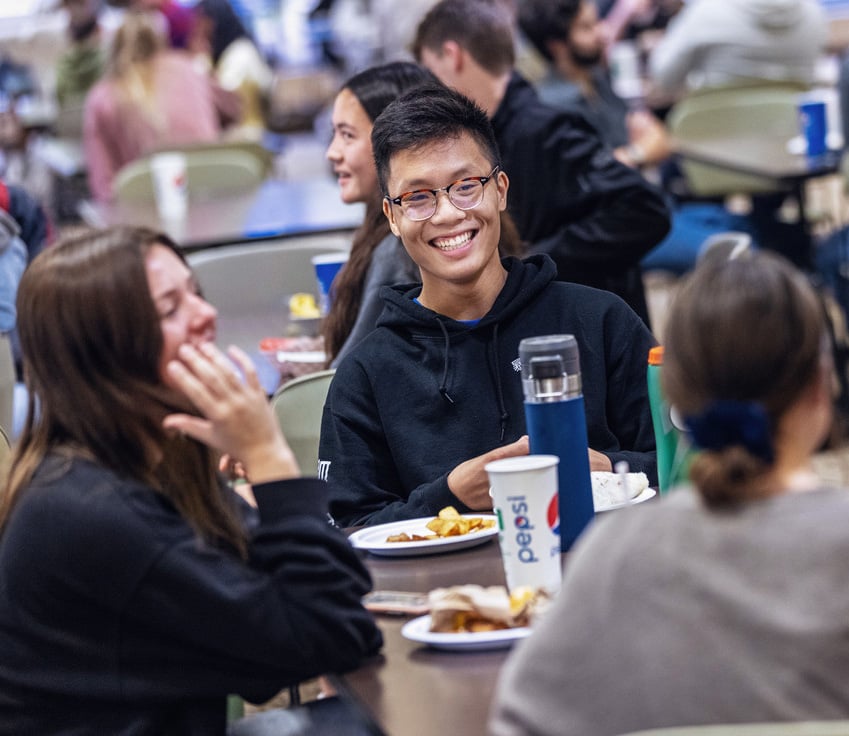 What if I want to live off-campus?
Because we believe, and research supports, that the residential experience is a vital part of your holistic head-heart-hand development, JBU requires students live on-campus for at least six semesters.
There are exceptions if you are 22 or older by the first day of classes, married, living with parents or an approved full-time staff or faculty member, or enrolled in less than 12 hours.
JBU offers some off-campus housing for seniors. More information can be found on Eaglenet.
)}}