Working for the Common Good
The "Working for the Common Good" speaker series started in 2017 with the goal of engaging the broader JBU community on the idea of business as a means of honoring God, serving others and impacting the world. Our goal is to feature speakers who demonstrate that ideal and can challenge our students to do the same.
2023 Event
Featuring Marcus Bullock
"Faith and Resilience: What I Learned While Growing a Startup After Prison"

Marcus Bullock is a Washington D.C.-based entrepreneur whose company (Flikshop) enables incarcerated people to stay connected to their families. In 2020, Marcus and his mother, Reverend Dr. Sylvia Bullock, were awarded Prison Fellowship's Charles Colson Advocate of Hope Award.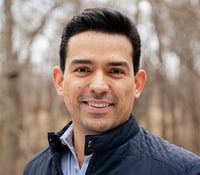 2022 event
Featuring Marco Reyes
"Regenerative Business and Influence of Faith on Career Path"
Marco Reyes is the Senior Director for Industry Initiatives and Portfolio Management –Responsible Sourcing at Walmart. With both a BA and MBA in International Business from JBU, Marcos has spent his career at Sam's Club and Walmart, starting as a buyer and working into responsible sourcing and corporate sustainability. In this video, he used Walmart's sustainability efforts as an example of regenerative business.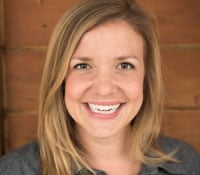 2020 event
Featuring Haley Robison Dake
"Lessons Learned Building a Redemptive Business"
Haley Robison Dake is a Praxis Venture Partner. She was previously the CEO at Kammok, an outdoor brand based in Austin, Texas, that designs performance gear to elevate time outside. Having previously worked at IDEO, Bain & Company, and Stanford University, Haley's most inspired at the intersection of design, business, and education. Haley holds a BA in Business and Finance from UT Austin and a joint MBA and MEd from Stanford University. She is a National Outdoor Leadership School graduate and worked as a field instructor in Wyoming, leading outdoor expeditions focused on personal leadership. Haley most enjoys adventuring outside with her husband Christian, son James, and dog Callie.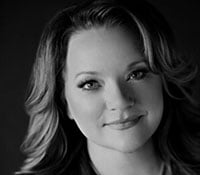 2019 event
Featuring Gina Radke
"How Passion for People Built a Company"
Gina Radke has served as CEO of Galley Support Innovations since 2007. Ms. Radke is an International Trade Advisor to Congress, serves on the Governor's Career Education and Workforce Development Board and is well known for her involvement in community service.
Click here to watch the speech or click here to watch Ms. Radke's interview with JBU Assistant Professor of Entrepreneurship and Marketing Eva Fast.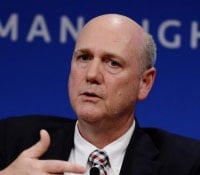 2018 event
Featuring Doug Nystrom
"Supporting the Dignity of Workers in the Walmart Supply Chain."
Doug Nystrom serves as Director of Strategy for Human Rights and Responsible Sourcing for Walmart. In addition to giving us some insight into human rights abuses and industry's response, Doug shared how his work ultimately is in support of the most vulnerable: the poor, the widows, the sojourners (migrants), and children.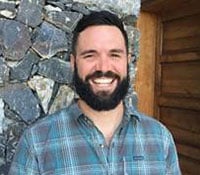 2017 event
Featuring Sean Moore
"Trade, Aid, and Dignity: A Missionary's Take on Economic Development"
Sean Moore and his family served in Haiti for 3 years, working in orphan care and economic development. His talk focused on ways he and his organization are using business to build the Haitian economy in a way that celebrates the creative capacity of the people and gives them dignity through equitable exchange (i.e. not selling "charity goods", but high-quality goods and a fair market price).
)}}