Giving
Partnering Together
God has blessed JBU with incredible donors throughout our history that support our mission of quality Christian education. We rely on this generosity to help us keep tuition costs as low as possible.
Per IRS regulations, checks must be received or postmarked by the end of the business day on December 31, 2022 to be credited to the 2022 tax year. Online credit card gifts submitted by 11:59 pm (CST) on Dec. 31, 2022 will be credited to the 2022 calendar year."
Student impact
Giving to JBU provides scholarships for students who might not otherwise have a way to attend the University and provides opportunities for students to serve others, experience new cultures, showcase athletic talents and gain valuable career skills.
David & Sharon
Founder's Circle Members since 2009
David met his wife-to-be, Sharon, in Cathedral Choir during his junior year at JBU. The couple both graduated with degrees in music, went on to teach and now work for a rural telecommunications enterprise.
Years ago, David and Sharon gave their first gift to the JBU Scholarship Fund to support the work-study program. They have continued to support the university ever since, joining what is now known as the Founder's Circle in 2009.
"Sharon and I have received many blessings during a wonderful life together. These have included children, a home and meaningful work. We have never been 'rich,' but we take our stewardship of what God has given us very seriously," David said. "We feel sincere gratitude toward JBU — a Christian university who made a college education possible for both of us when neither of our families could afford such on their own."
Recent projects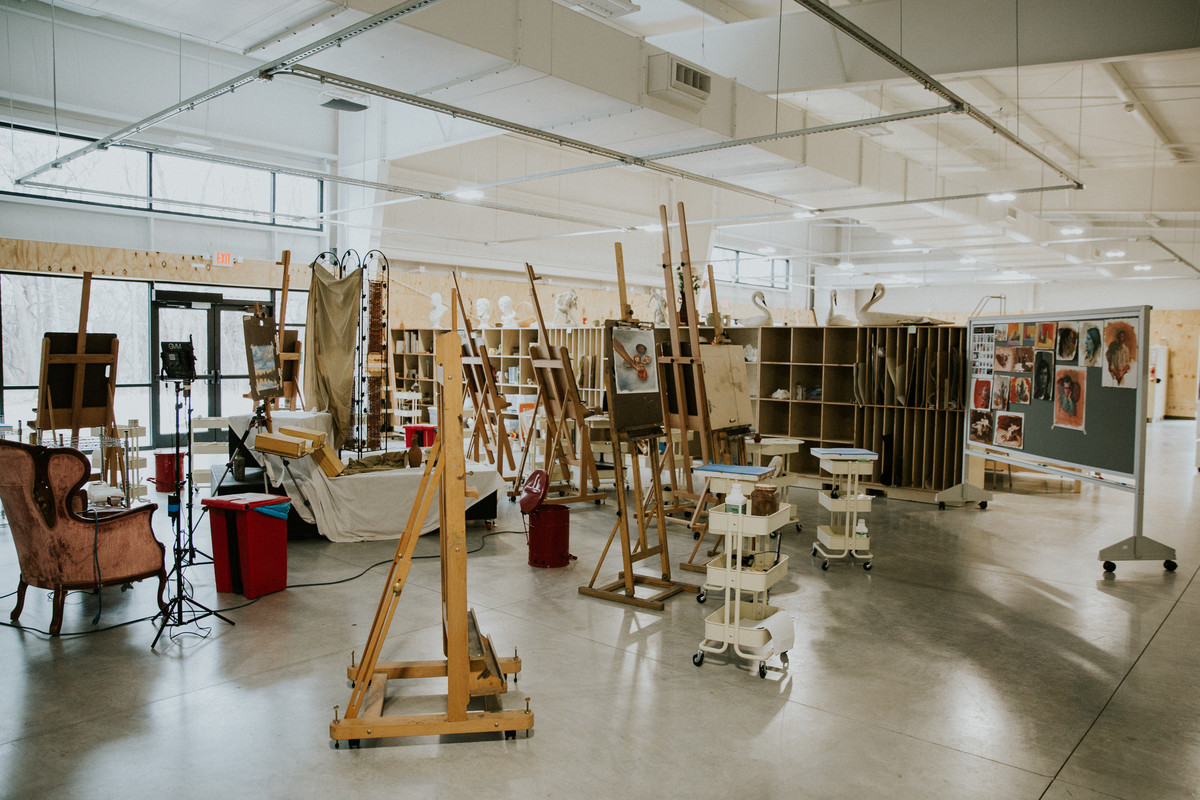 Peer-Andrus Studio and Project Barn
The Peer-Andrus Studio and Project Barn opened for the fall 2018 semester, providing nearly 17,000 sq. ft. of studio and project space for visual arts and engineering students to expand their hands-on educational opportunities.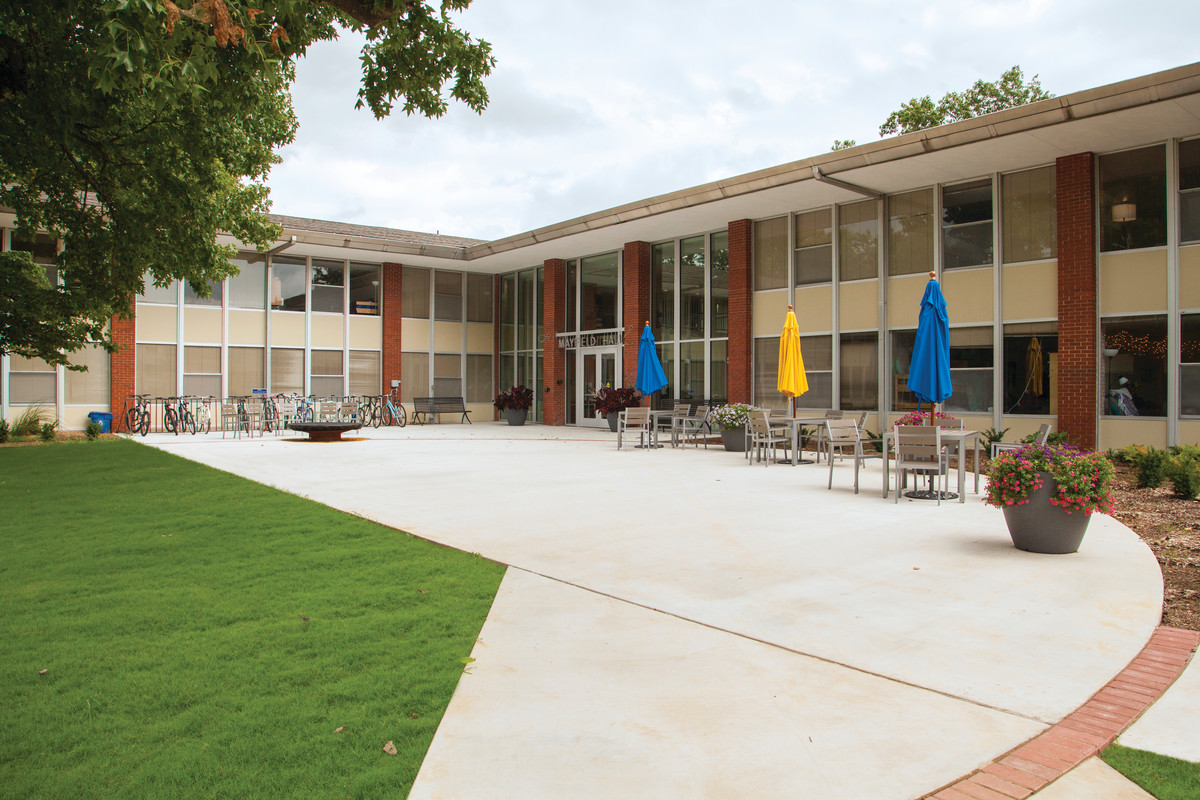 Mayfield Hall
Mayfield Hall was built in 1964 and was completely renovated in 2018. The $6 million project updated bath facilities, rebuilt residence rooms, replaced the HVAC system with individual room units and updated common areas with new appliances.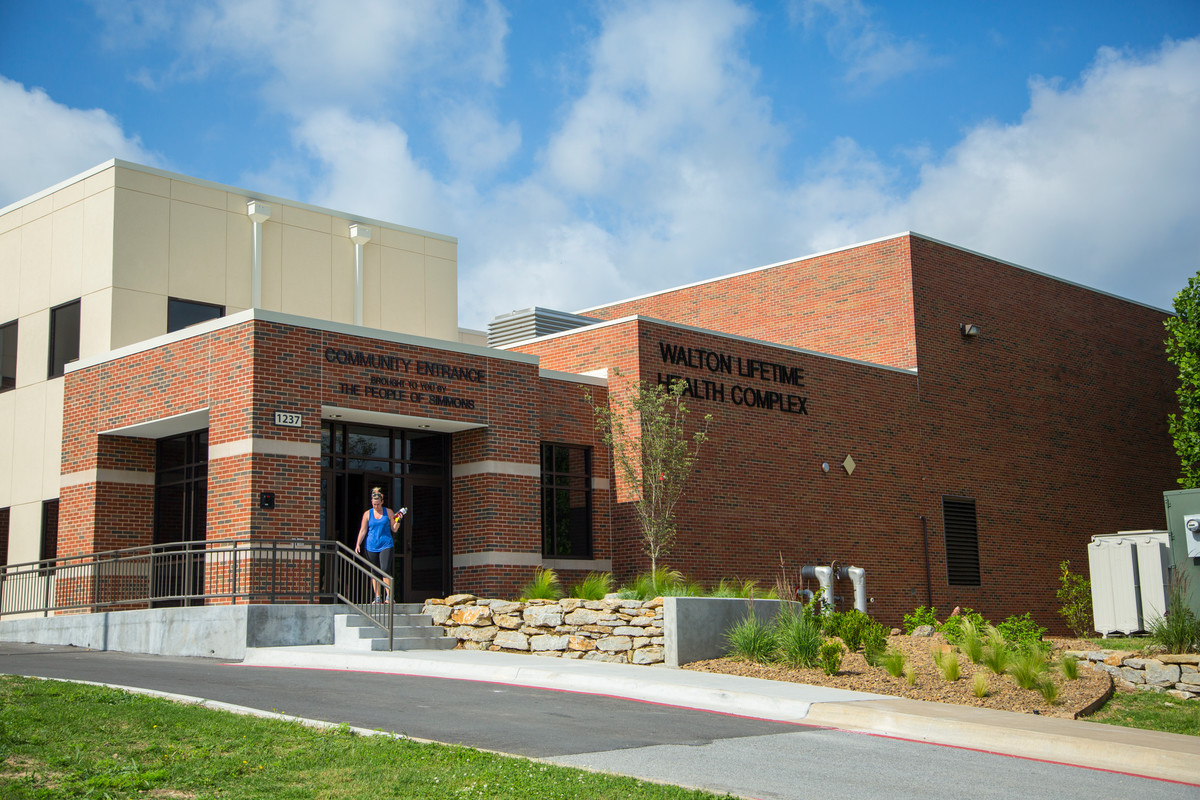 Walton Lifetime Health Complex
The Walton Lifetime Health Complex, originally built in 1984, was completely renovated in 2016. The $5 million project created a new community building entrance, updated pool facilities and locker rooms, expanded fitness areas and improved the HVAC system.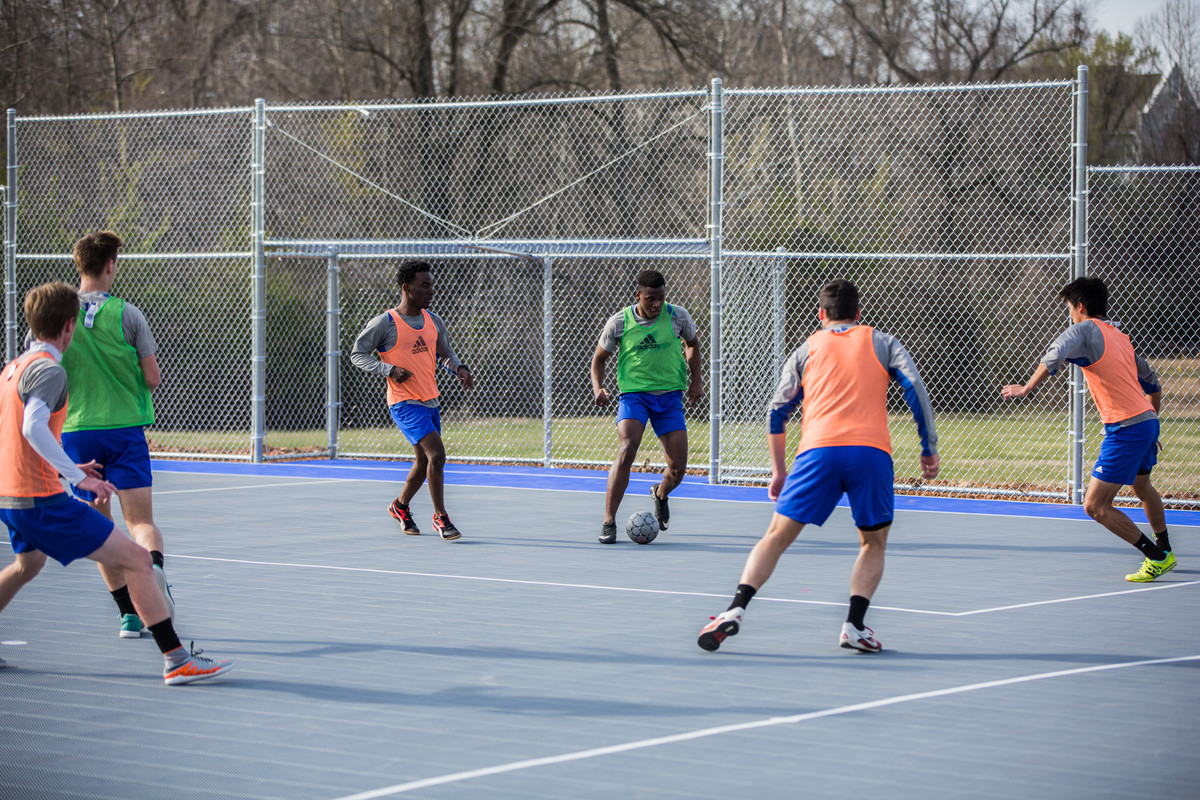 Futsal Courts
JBU's Futsal Courts, the first public courts in Northwest Arkansas, opened in 2017. These courts are used by JBU's varsity soccer and intramural programs as well as the Siloam Springs Youth Futbol Club and a local adult recreational league.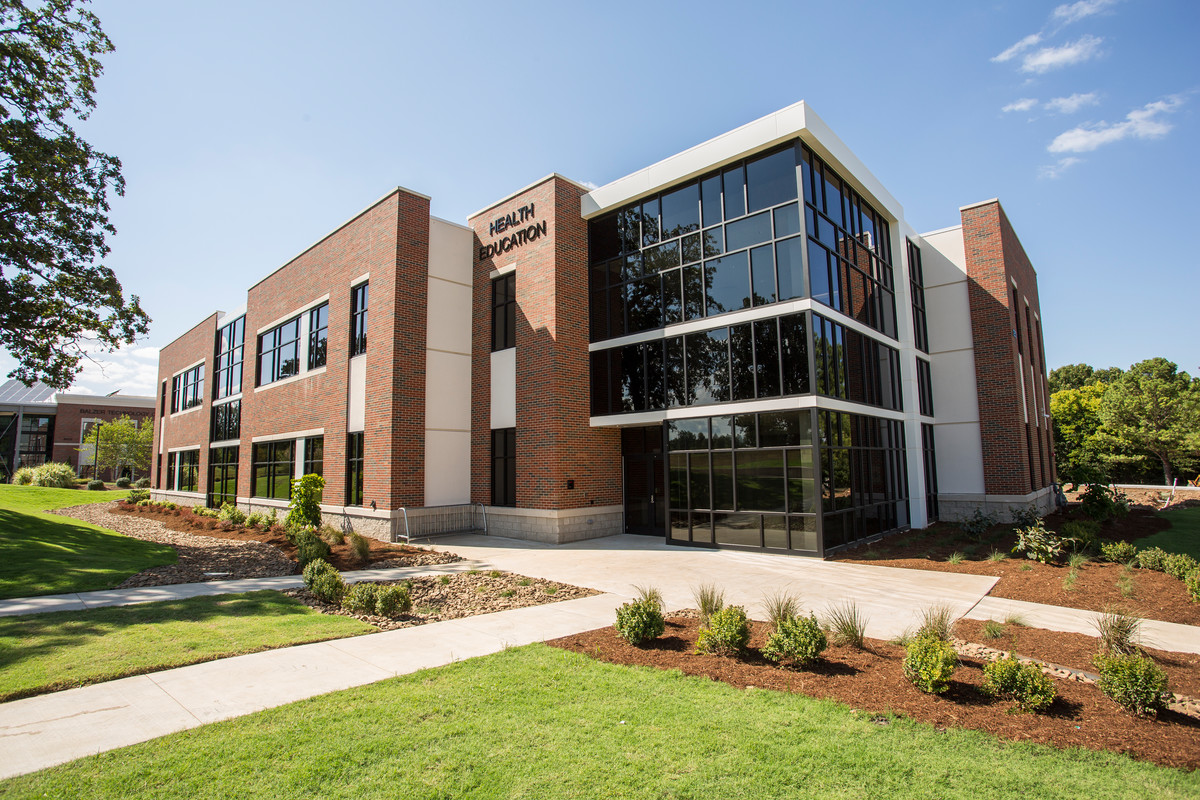 Health Education Building
The Health Education Building was built in 2016. The $12 million, 21,000 sq. ft. facility includes three classrooms, clinic teaching space with four exam rooms, four simulation patient rooms, two health assessment labs, a computer lab, offices and study lounges.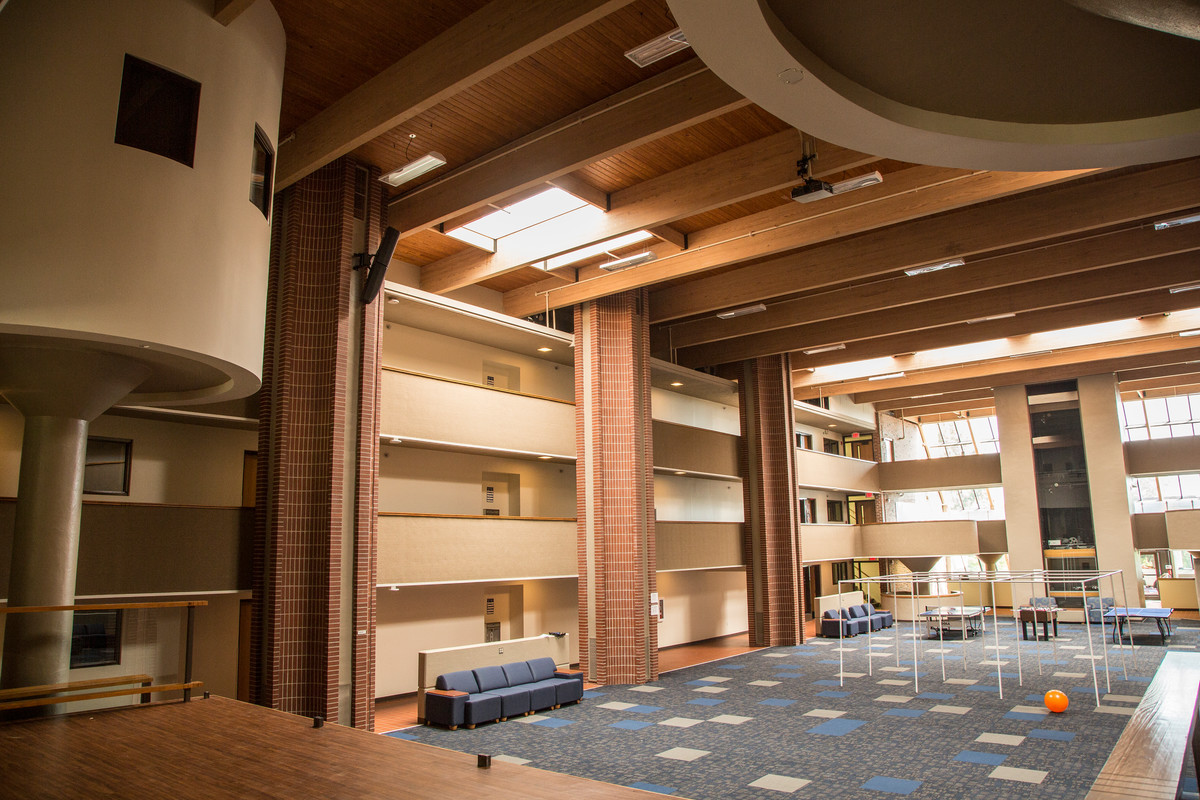 J. Alvin Brown Hall
J. Alvin Brown Hall was built in 1921 and was completely renovated in 2013. The $5.5 million project replaced plumbing, updated bath facilities, repaired sections of the roof and added windows to many rooms.
)}}