JBU Online
Pursue a Degree from Anywhere
Online Education
Graduate industry ready
Whether you've been out of school for a while or are just finishing up your associate degree, we believe you deserve a university that is deeply invested in your success as an individual, providing you with the support you need to make it to graduation and beyond.
Earn your degree fully online from the #1 ranked Best Online University in Arkansas by College Consensus and become a sought-after professional with a fulfilling career through a flexible online degree program.
Schedule a call with an admissions counselor or call us directly at 800-528-4723.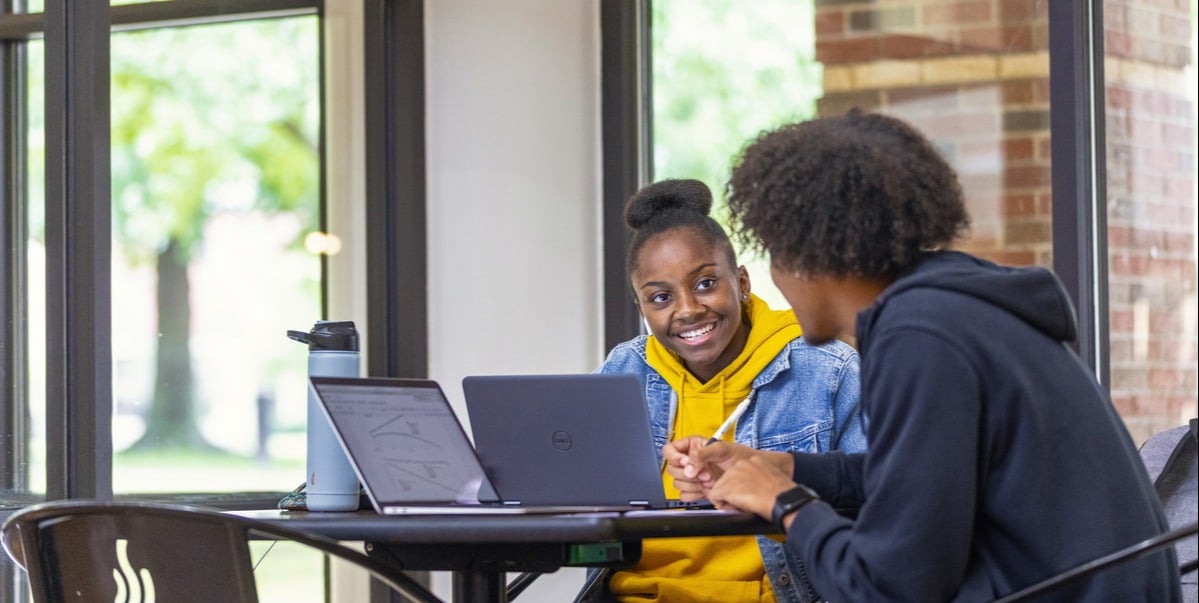 Pursue more than
a degree.
a promotion.
a better salary.
As you acquire knowledge and skill at JBU, you'll find yourself inspired to relentlessly pursue your primary calling – to bear the image of God.
You can earn your bachelor's degree 100% online in the following areas:
Bachelor of Business Administration
Bachelor of Science
4+1 = Master's Degree
With JBU's Accelerated Master's Program, you can maximize your return on investment and get a head start on your graduate degree. You can pair certain undergraduate programs with master's programs and earn both degrees in as little as a year after earning your bachelor's degree from JBU.
(M.S. in Counseling takes 2 years vs. the traditional 3.)
What previous students have to say:
Head, Heart & Hand
Education at John Brown University has never been merely academic. John Brown Sr., founder and first president of the institution, was committed to a well-rounded philosophy of studies that focused on the holistic development of students.
"Emphasis should be placed equally on the head, heart and hands," Brown said. "If we neglect any of these in our teaching, the result will be an unbalanced person."
The future you starts at JBU.
Equip yourself for a successful career and a life of purpose.
)}}