Helping You Pay for JBU
See how JBU can help you lower your costs and maximize your financial aid.
Gain an affordable education.
You deserve a transparent, helpful financial aid experience so you can make accurate decisions about your college education. We'll help you keep your tuition costs as low as possible while maximizing your financial aid potential.
Online Education
Graduate industry ready
Our helpful admissions counselors have your best interests in mind. Whether you're a new college student or are working on finishing your degree, we are here to help you determine a degree plan that fits your goals. We'll answer any questions you have about transferring credits, choosing your major, online classes, etc.
Want to learn more? Schedule a call with an admissions counselor or give us a call at 800-528-4723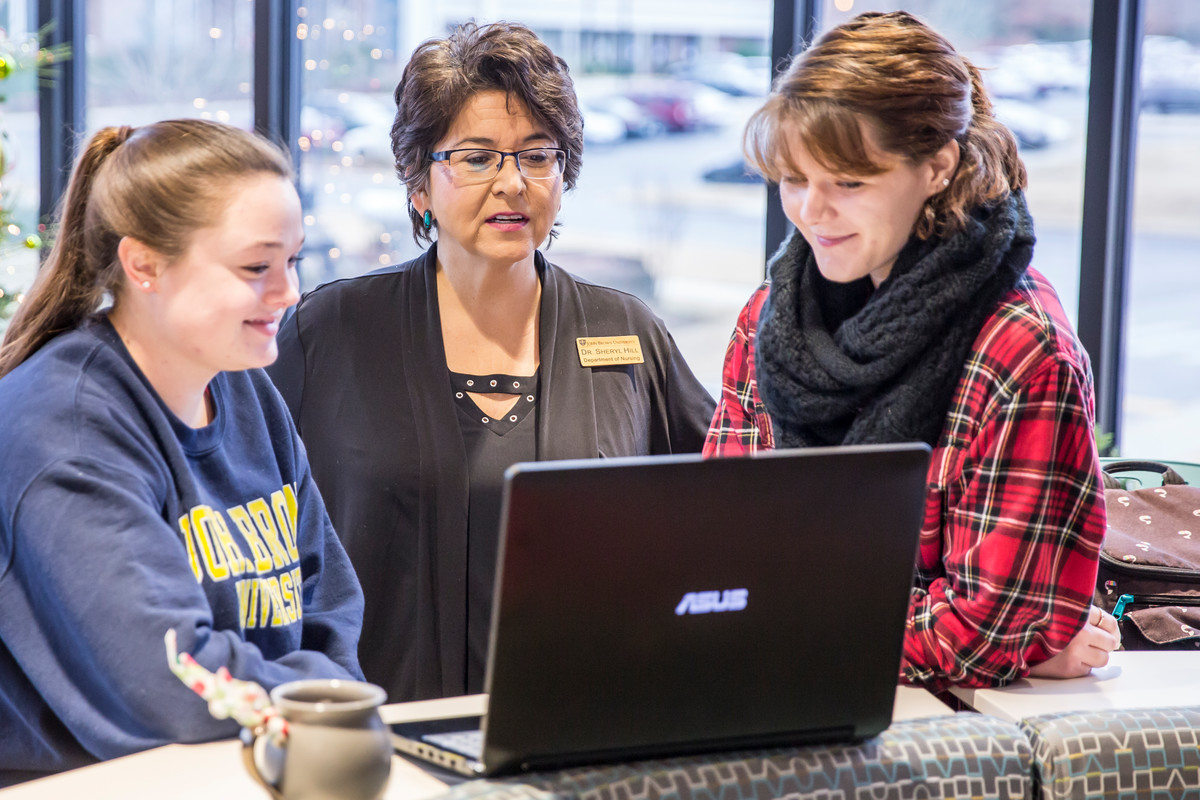 The investment
No matter which university you choose, earning your bachelor's degree is an investment in time and resources. But it's an investment that can pay big dividends. According to the U.S. Census, bachelor's degree graduates typically earn about twice as much as high school graduates and about 50% more than associate degree graduates.
Tuition rate for 2021-2022
$300 per credit hour with no added fees
Rate applies to both major courses and electives.
Estimated cost per semester
Below is the tuition cost per semester based on a 12-credit-hour load.
| | |
| --- | --- |
| Tuition Rate x Credit Hours | = Total Semester Cost |
| $300 x 12 | = $3,600 |
Do you have previously earned credit?
You no longer need a minimum number of credit hours to enroll. You can earn a full bachelor's degree completely online!
If you have previously earned credit, see if those credits will transfer by requesting a free transcript review of your unofficial transcripts by a JBU admissions counselor. You need 120 credit hours to graduate.
Financial aid options
Non-traditional credit options
In addition to taking elective courses, there are several ways students can earn credit toward a JBU Online Undergraduate bachelor's degree. This means you may be able to earn your degree sooner, reducing your overall cost of tuition. Some of JBU's non-traditional credit options include:
CLEP Exams

DSST Exams

Military Training

First Aid and CPR

Police Training

Professional training
---
Federal & state aid
After completing your FAFSA, you may find that you're eligible for federal and/or state grants, subsidized loans, or scholarships to help you pay for your tuition.
---
Community partnership scholarship
Do you or a family member work for one of these organizations? You could be eligible to receive up to 10% per year toward your online undergraduate tuition*
---
Outside scholarships
Various scholarships from outside organizations are available for online undergraduate students. Some of these scholarships are need-based, and some are based on merit.
---
Alternative student loans
"Loans" is almost a bad word at this point, but they can actually be a really helpful resource for achieving your goals. Our Loan Specialist put together all the info you need to determine if loans are right for you and your family.
---
Military/veterans benefits
If you served or are serving in the United States Armed Forces, you maybe be eligible for tuition assistance.
---
Employer assistance
Some companies offer partial- to full-tuition reimbursement for eligible employees. Check with your employer's HR department to see if you qualify.
---
More financial aid information
---
Questions about financial aid?
We can help!
Click to request information or call us at 800-528-4723, and we'll assign you an admissions counselor who can answer your financial aid questions.
For specific questions about your financial aid package, contact Gina Pace at GPace@jbu.edu or 479-524-7162.
Note: you must have submitted your Online Undergraduate application before your financial aid can be processed.
The future you starts at JBU.
Equip yourself for a successful career and a life of purpose.
)}}