History
Founded in 1919 as a vocation college that allowed students to work to "pay" for their tuition, JBU's training included "Head, Heart, and Hand."
Publications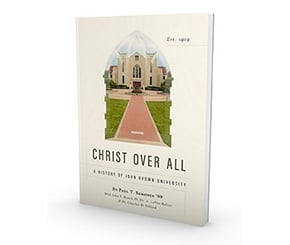 Christ Over All: A History of JBU
Published on John Brown University's centennial year in 2019, "Christ Over All: A History of John Brown University" chronicles the school's journey from a high school academy and two-year college program to a fully accredited four-year university. While much has changed in the first one hundred years of the school, two things have remained the same—a "Head, Heart, Hand" education with "Christ Over All."
232 pages including 40+ pages of photos
$10.00 (plus $4 shipping and handling)
Purchase Now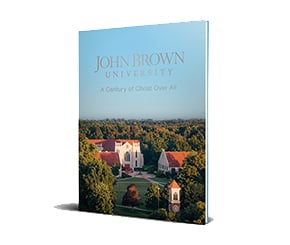 Commemorative Photo Book
This beautiful hardcover 176-page book features hundreds of photos from JBU's 100-year history. You'll enjoy learning about the rich heritage of John Brown University while reminiscing about your college experience. Proceeds benefit the JBU Scholarship Fund.
If you are local and would like to pick it up then, choose "walk-in" as delivery method. You will be notified when it is ready to pickup.

$19.95 (plus $4.95 shipping and handling).
Purchase Now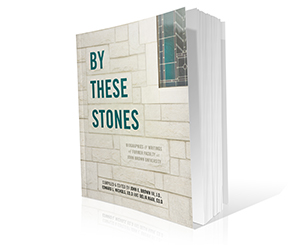 By These Stones
The first volume of "By These Stones: Biographies and Writings of Former Faculty at John Brown University" was published in 1984 by John E. Brown III and Dr. Edward Nichols. Thirty-four years later this new book contains the original Volume I and a new group of ten retired JBU faculty who faithfully served at JBU beginning in the 1950s up to 2018.
Purchase Now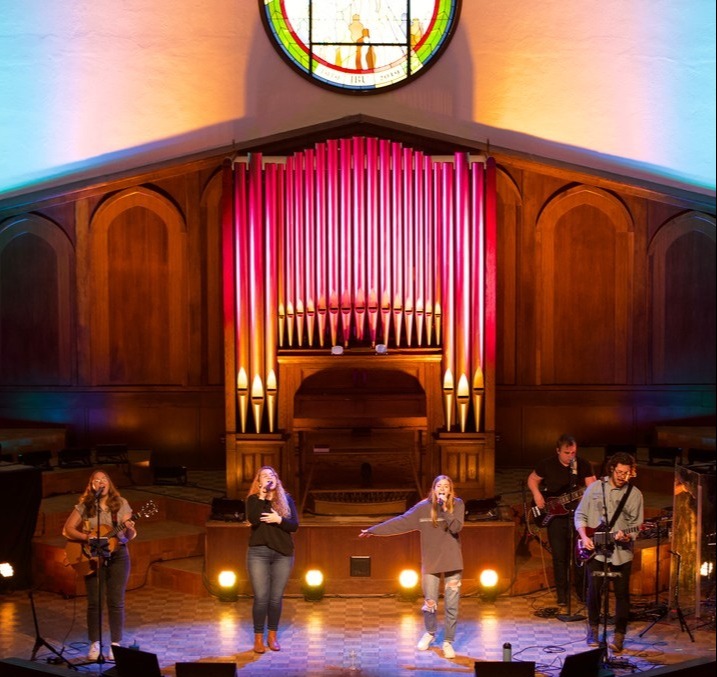 JBU's Educational Philosophy & History
Education at John Brown University has never been merely academic. John Brown Sr., founder and first president of the institution, was committed to a well-rounded philosophy of studies that focused on the holistic development of students.
Learn more:
Founding Family
From 1919 to 1993, a member of the Brown family served as president of JBU.