History of BMA
Brown Military Academy, a military preparatory school, was originally named San Diego Army and Navy Academy by founder Colonel Thomas A. Davis. The academy opened its doors Nov. 23, 1910 in Pacific Beach, Calif., with only 13 students.
In 1914, West Point and Annapolis accredited the school, allowing men to attend with no extra testing. By 1930, the academy had over 38 acres, 550 cadets, an added junior college and assets worth $500,000, making it the fifth largest military school in the U.S. The academy was called "West Point of the West" during this time.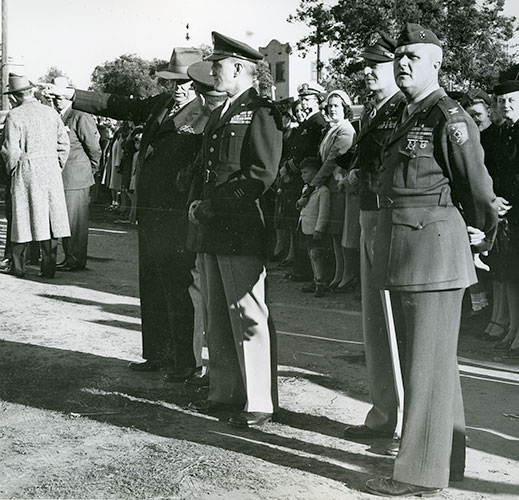 Dr. John E. Brown bought the school for $600,000 in 1937 after foreclosure in 1936. Renamed Brown Military Academy, the school instilled responsibility, leadership and integrity and gained recognition for its scholastic achievements. The Department of Defense recognized the Brown Military Academy for outstanding academic and military studies as an "Honor Military Academy," enabling the school to nominate candidates to all four United States Military Academies.
In 1958, the campus was moved from Pacific Beach to Glendora, Calif., where the city gave honor to the Brown Military Academy and its fallen heroes at a memorial dedication. President Dwight D. Eisenhower and President Ronald W. Reagan also visited the Glendora campus.
Overall, the institution graduated about 5,000 students from 1911 to 1958, before closing its doors for good in 1968. Graduates have served during WWI, WWII, Korea and Vietnam Wars.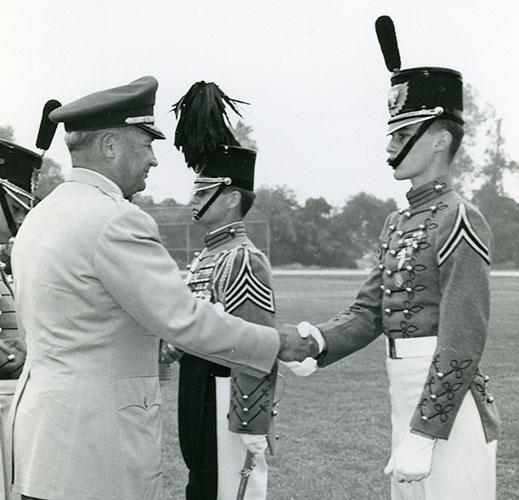 BMA Newsletters
Archived Committee Reports:
Alumni Updates
The following updates were collected from 2002-2004.
Photo Galleries
)}}