Striving to create the best dining experience.
Fresh Ideas takes pride in providing friendly, creative and attentive service to everyone who dines at JBU. We also provide catering services for events at JBU and elsewhere in the community.
Kresge Dining Hall
Kresge is JBU's all-you-care-to-eat dining venue, offering diverse menu options that anyone from the most adventurous to the more selective eaters can enjoy without having the same thing twice in one week.
Stations include Made-to-order breakfast, Board & Blade, Epic Eats, Delicious Without, United Table, Victor's Pizzeria, Hola Comida, Field and Orchard, Delissa Deli, Central Grill Co.
For guests with special dietary needs, Delicious Without Station is allergen-free. (Meaning it does not contain the "Big Nine" major food allergens).
Kresge Dining Hall is open to the public.
View Hours & Pricing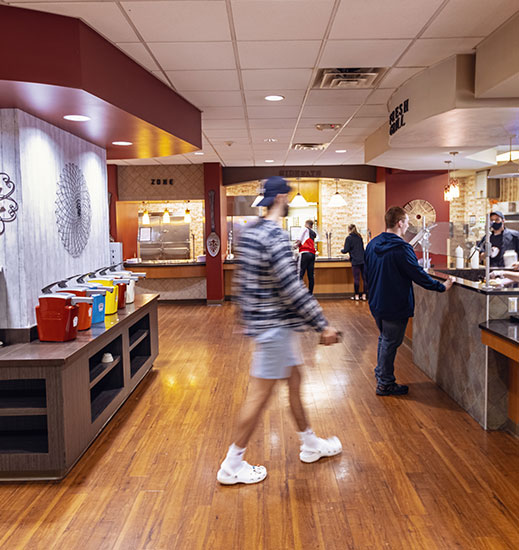 California Cafe
Located in the bustling Walker Student Center, California Café is a great place to grab something on the run, find something to snack on while you study or meet friends for an evening coffee break.
You can count on a robust Fresh and Go menu featuring a selection of house-made salads, deli sandwiches and snacks or made-to-order items from Urban Hen or Eagle Smoothies.
Use the mobile ordering app FreshX so that your meal is ready when you arrive.
(Students with the Flex Meal Exchange can use one meal swipe per day for a combo meal at Cali instead of eating in Kresge.)
Open Monday - Friday 8:30 a.m. - 8:30 p.m.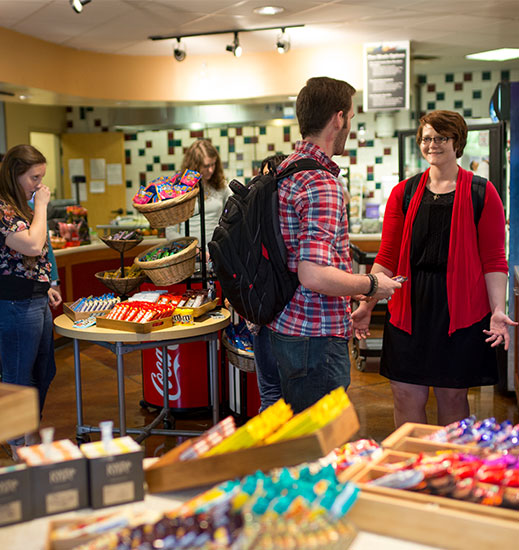 Catering Services
Providing excellent food and service is our passion, and we are dedicated to making sure your event is perfect in every way. Inspired by fresh, high-quality ingredients, and committed to community and sustainability, our culinary team creates cuisine ranging from uncomplicated to elegant; whimsical to classical; cross-cultural to regional American.
Contact cbarson@freshideasfood.com or Cindy Barson at 479-524-1592 for more information.
Catering Guide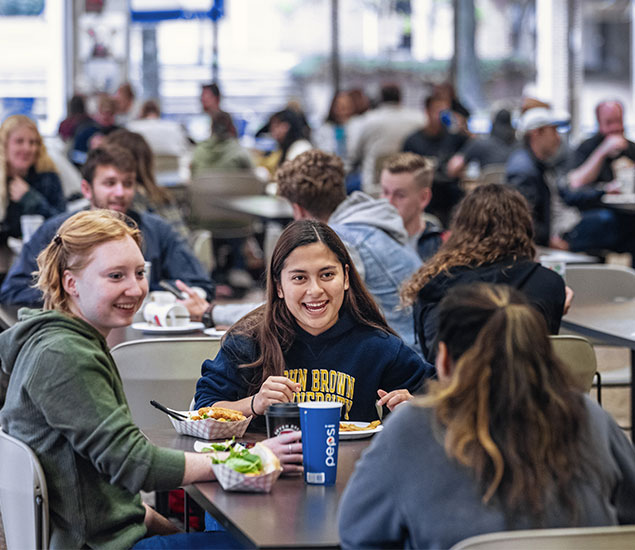 Additional Information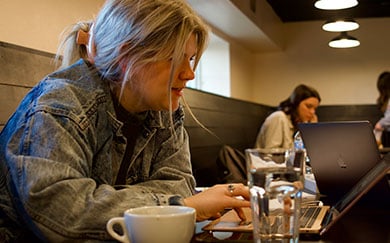 Nutrition
Our menus emphasize lean proteins, fresh fruits and vegetables, vegetarian and vegan options, sustainable seafood, whole grains and ZERO trans fat.
More Nutrition Info
Food Allergies & Special Diets
We want all of our guests to be healthy and also feel comfortable dining with us if they have a food allergy. Common food allergens are marked on menu items for your convenience.
Students who require extra assistance with special diets should contact the director of dining services to set up a meeting so we can best serve them.
Contact Dining Services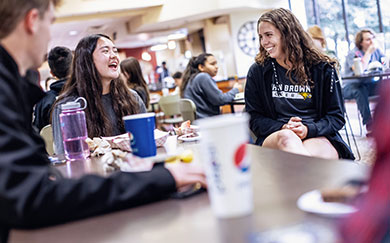 Mobile Ordering
Using the FreshX app, students, faculty and staff can order food for pick up and pay for meals using a meal plan, declining balance or credit card. Mobile ordering is only available in the California Café.
More info on Eaglenet
Contact Us
California Cafe
479-524-1594


)}}