The President's Cabinet is a seven-person team that works to advise the president on the strategic direction of JBU and help plan and implement major initiatives and policies.
Steve Beers
Vice President for Student Development
Dr. Beers has served as the Vice President for Student Development since 1998. He provides leadership and support for the athletic department, facility services and student development.
Steve completed his doctorate in educational leadership from Ball State University in 1999, a master's in counseling from Wright State University in 1986, and a bachelor's degree in religion and philosophy from Taylor University in 1982. Dr. Beers came to JBU after serving in student development roles at Taylor University (IN) and Northwestern University (IA).
In addition to his student development responsibilities, Dr. Beers has taught in the JBU undergraduate and graduate programs. His published work include "The Soul of the Christian University," "Funding the Future: Preparing University Leaders to Navigate the Coming Change," and "Making A Difference: Empowering the Resident Assistant." He currently serves as a Senior Fellow of the Council for Christian Colleges and Universities (CCCU), he has served as the Chief Student Affairs Commission Chair of CCCU and has been the President of the Association for Christians in Student Development (ACSD).
Dr. Beers and his wife, Jane, a professor in the natural science division at JBU, enjoy spending time outdoors.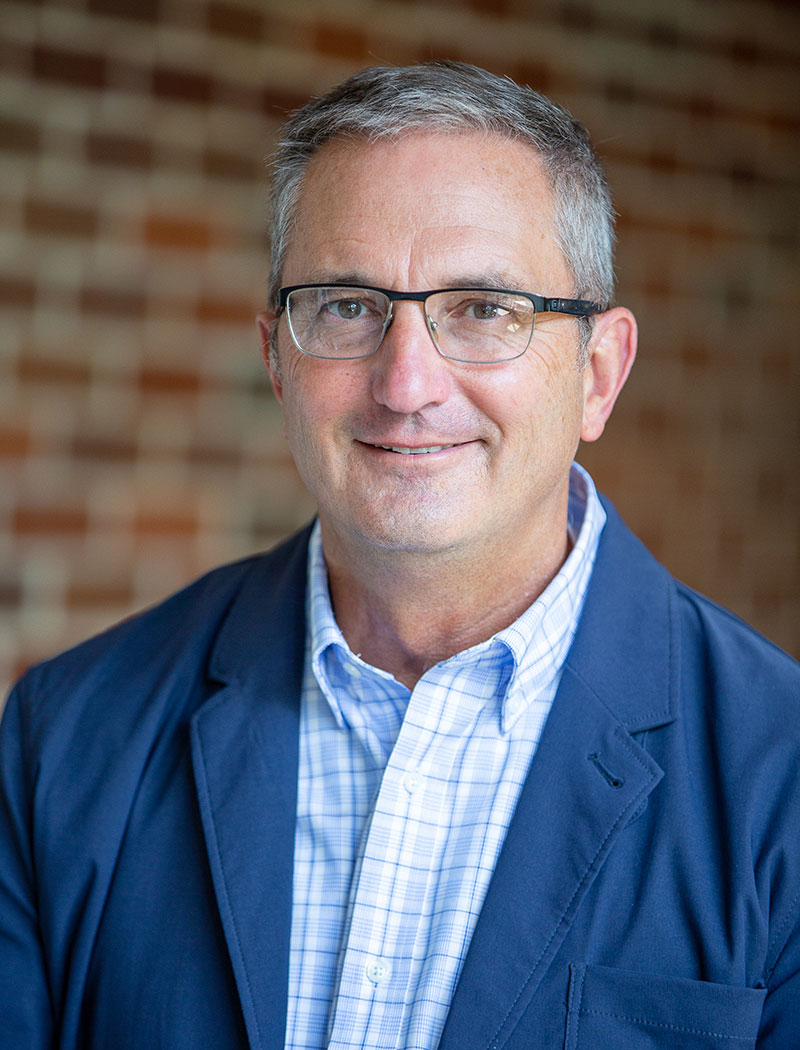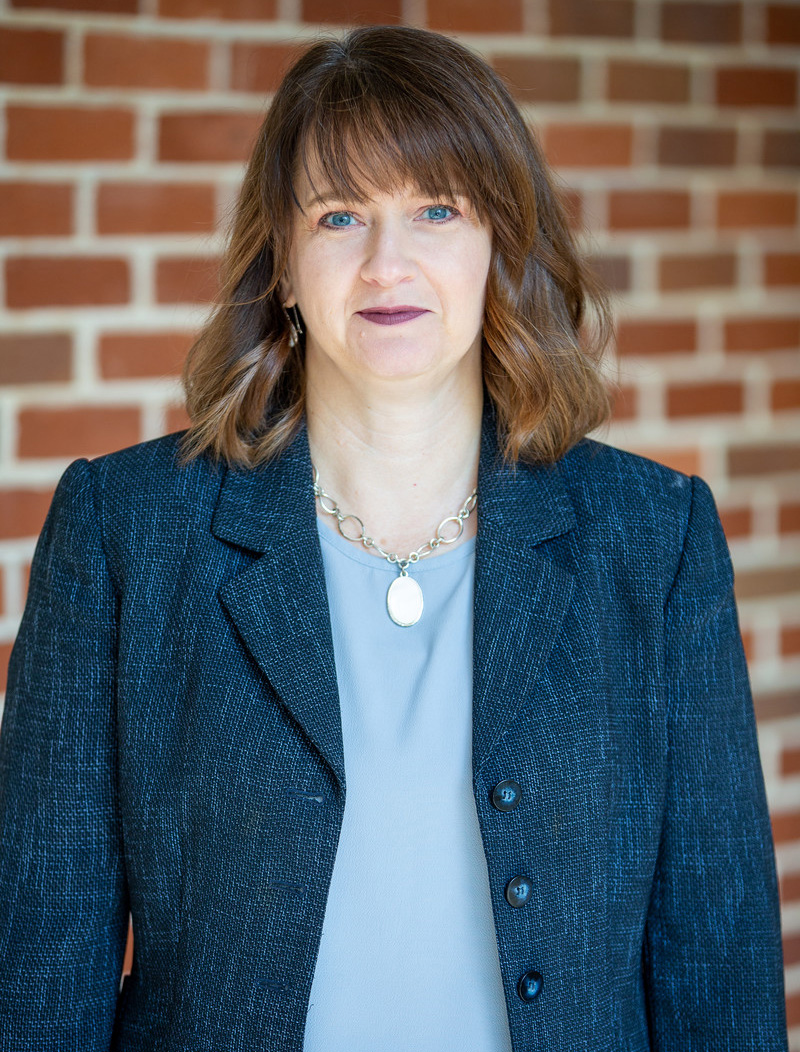 Julie Gumm
Chief Marketing & Communications Officer
In her role as Chief Marketing & Communications Officer, Mrs. Gumm oversees the University Marketing & Communications team and is responsible for the overall marketing strategy of JBU, internal and external communications and university events.
A 1995 journalism graduate of John Brown University, Julie has spent her career working in corporate, public higher education, church and international NGO roles before joining JBU in 2013. Initially, Julie served in a part-time role with admissions in Phoenix, Arizona before joining the UMC staff full-time in 2014 and moving her family to Siloam Springs. She also teaches communications and public relations classes in the undergraduate program.
Julie earned a Master of Science in Design Thinking & Innovation from JBU in 2020 and is an IBM-Certified Design Thinking Co-Creator. Since 2020 she has served as a commissioner for the CCCU Public Relations & Strategic Communications Commission.
Julie is an active Community Christian Fellowship member, serving in the children's ministry and as part of the women's ministry board, and her husband is on staff. Julie and Mark (also a JBU alumni) have four adult children - Luke, Noah, Beza and Natalie - and a Goldendoodle named Buddy. Julie is the author of an award-winning book on adoption and has been featured on the Dave Ramsey Show.
Kim Hadley, CPA
Vice President and Chief Operating Officer
Dr. Hadley is Vice President and Chief Operating Officer. She provides leadership for accounting, administrative services, auxiliary operations, graduate and online enrollment, human resources, information technology services, investments, university marketing and communications, and the university-owned radio station, KLRC.
Kim previously served JBU for thirteen years as Vice President for Finance & Administration. However, she originally joined JBU fulltime in 2004 as the Organizational Management Program Director in the adult degree completion program, after having first served as an adjunct instructor in that program, along with having a career in public accounting and internal audit. She also served JBU as Director of Professional Studies Faculty Development and Learning Assessment and Chair of the Faculty Affairs Committee.
Kim holds a DBA in marketing from Anderson University, in Anderson, Indiana, and earned her BSBA in accounting and MBA from the University of Arkansas. Licensed by the Arkansas State Board of Public Accountancy, she is a member of the Arkansas Society of Certified Public Accountants. Kim was named the Arkansas Business 2020 Education CFO of the Year.
Kim currently serves as vice-chair of the Small Institution Committee for the Southern Association of College and University Business Officers (SACUBO) and previously served on the Small Institution Committee for the National Association of College and University Business Officers (NACUBO). She also serves on the Council for Christian Colleges and Universities (CCCU) CFO Commission, after having served two terms as chair, and she serves on the Evangelical Council for Financial Accountability (ECFA) Standards Advisory Committee.
Kim and her husband Kelly are active members of Lost Bridge Community Church, and they have three adult children, including one son-in-law. Kim also serves on the board for the Symphony of Northwest Arkansas.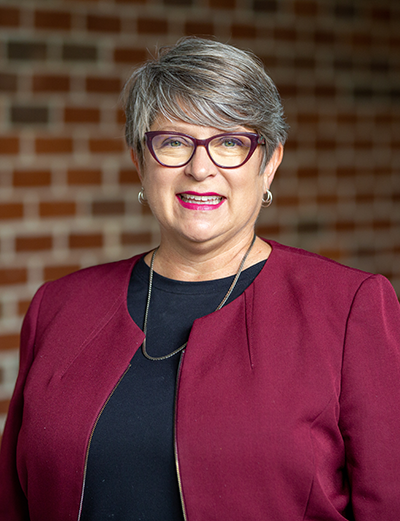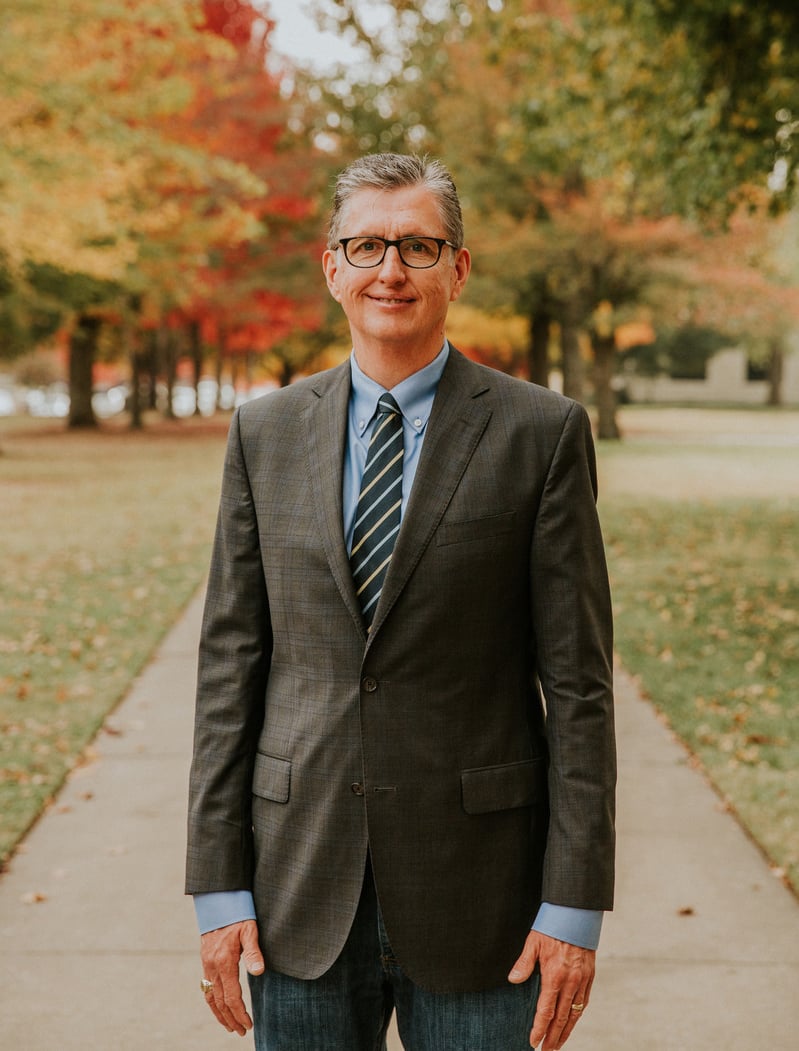 Jim Krall
Vice President for University Advancement
Dr. Krall has served as Vice President for University Advancement since 2002. He provides leadership for fundraising, alumni and parent relations, and PR and Marketing. He joined the advancement staff in 1996 as Director of Planned Giving and became the Associate Vice President for University Advancement in 1999.
He received his doctorate in leadership studies in education with a higher education concentration from the University of Tennessee at Knoxville, a master of arts in counseling from Ball State University and a bachelor's degree in psychology from Taylor University.
Jim spent nine years in Student Development and was the Dean of Students at King College. He worked in human resources, sales, and was a division manager in business prior to coming to JBU.
He is an active member at Siloam Springs Bible Church where he serves as a Sunday School teacher and elder. He is on the board of New Life Ranch and has previously served on the Siloam Springs Hospital Foundation Board.
He and his wife Pam have three children, Rebekah, Daniel and David.
Ryan Ladner
Vice President for Enrollment Management
Dr. Ryan Ladner joined JBU in 2015 as a professor of business and has served as chair of the undergraduate business programs, chair of graduate business programs and as the dean of the Soderquist College of Business (SCOB) before taking on the role of vice president for enrollment management in June 2023.
Before coming to JBU, Ladner was an assistant professor of marketing at Palm Beach Atlantic University.
In April 2022, Ladner was appointed as a special advisor to Kim Hadley, chief operating officer, to direct the enrollment team and strategies for the graduate and online undergraduate programs during personnel transitions. Both programs saw impressive new student enrollment growth under Ladner's leadership. He also served as an assistant professor, director of online operations and director of enrollment at Bryan College.
Ryan obtained his Doctor of Business Administration from George Fox University, where he wrote his dissertation on "The lived experience of college choice." He also has a Master of Arts in Theological Studies from Liberty University, an MBA from Mississippi College and a bachelor's degree from The University of Southern Mississippi.
He enjoys working out, golf, playing sports and competing in intramurals. He is married and has two children – one boy and one girl.
Robert Norwood
Vice President for Academic Affairs
Dr. Robert Norwood has served at JBU since 1998, first as a faculty member and then in the Office of Academic Affairs since 2009, first as the dean of undergraduate studies and then as associate vice president for academic administration. He was appointed vice president for academic affairs in June 2023.
Rob is JBU's primary contact with the institutional accreditor, the Higher Learning Commission and has served on many HLC peer review teams.
Dr. Norwood graduated from Stanford University, earning his bachelor's degree in electrical engineering. He continued at Stanford and earned a master's and Ph.D. in electrical engineering with a Ph.D. minor in computer science.
He and his wife Sherri have eight children, five of whom have attended JBU so far.
Ted Song
Chief Diversity Officer
Dr. Ted Song has been serving as Chief Diversity Officer in the President's Cabinet since 2021. He joined JBU in 2012 as a professor of electrical engineering and has served as Coordinator of Diversity, Chair of the Faculty Affairs Committee, Director of Innovation, and Chair of the Engineering, Computer Science, and Cybersecurity Departments. In addition to his Chief Diversity Officer role, he started serving as Chief Innovation Officer in 2023.

Ted grew up both in the U.S. and Korea and is a CQ® (Cultural Intelligence) certified facilitator. He was an ROTC cadet during his undergraduate studies and served as an Air Defense Artillery Officer in the Republic of Korea Army. He received his Doctor of Philosophy (Ph.D.) in electrical and computer engineering from the University of Texas at Austin and his Master of Divinity (M.Div.) from Southwestern Baptist Theological Seminary. He is currently pursuing a law degree (M.S.L.) at Samford University, focusing on Higher Education Law and Compliance.

Outside JBU, Ted serves as Vice President of the Christian Engineering Society and Chair of the Council for Christian Colleges & Universities (CCCU) Diversity and Inclusion Commission. In addition, he serves as a Peer Reviewer for the Higher Learning Commission (HLC) and on the Board of Lifewater International. As a passionate teacher and leader in Christian higher education, he is a proud recipient of the 2012 Texas Exes Teaching Award, the 2018 JBU Faculty Excellence Award, and the 2022 Leading with Excellence Award from Black Action Collective.

Ted and his wife, Michelle, live in Siloam Springs, Arkansas, and have three daughters. They are members at Siloam Springs Bible Church (an Evangelical Free Church), where Ted leads the College Ministry and serves as an elder.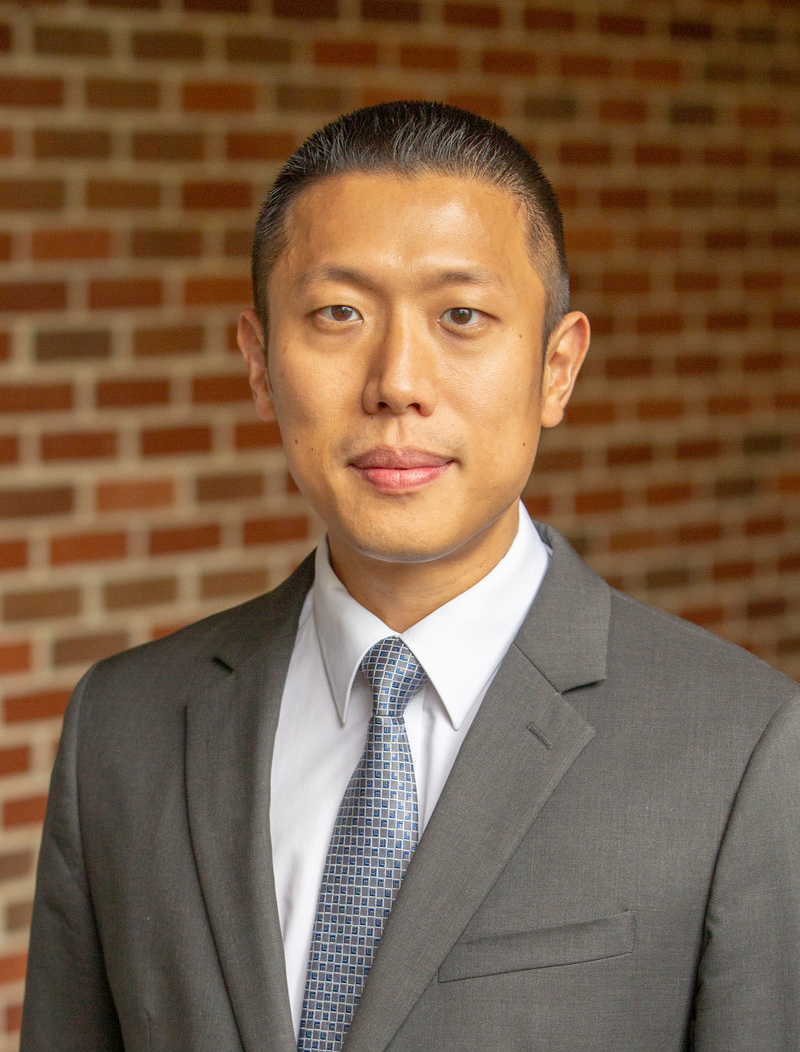 )}}