Study Abroad
On-Campus Undergraduate
Take your studies off campus. JBU's semester and summer abroad programs will challenge you to engage with new cultures and explore God's diverse kingdom as you live and learn in unique corners of the world.
JBU International Studies Programs
JBU Irish Studies
As you live and learn in JBU's Lakeside Manor, located just outside of Belfast, the Irish Studies Semester and Summer programs will expose you to the rich history and culture of the United Kingdom and Ireland. Local Irish instructors not only provide lectures, but they also travel with you and connect classroom content with deep first-hand experiential learning.
The cost for the semester trip is the same as JBU tuition, room and board plus about $1,600 for an admin fee, book rental and your flight. 100% of your JBU aid and outside aid like the Pell Grant will apply.
Learn more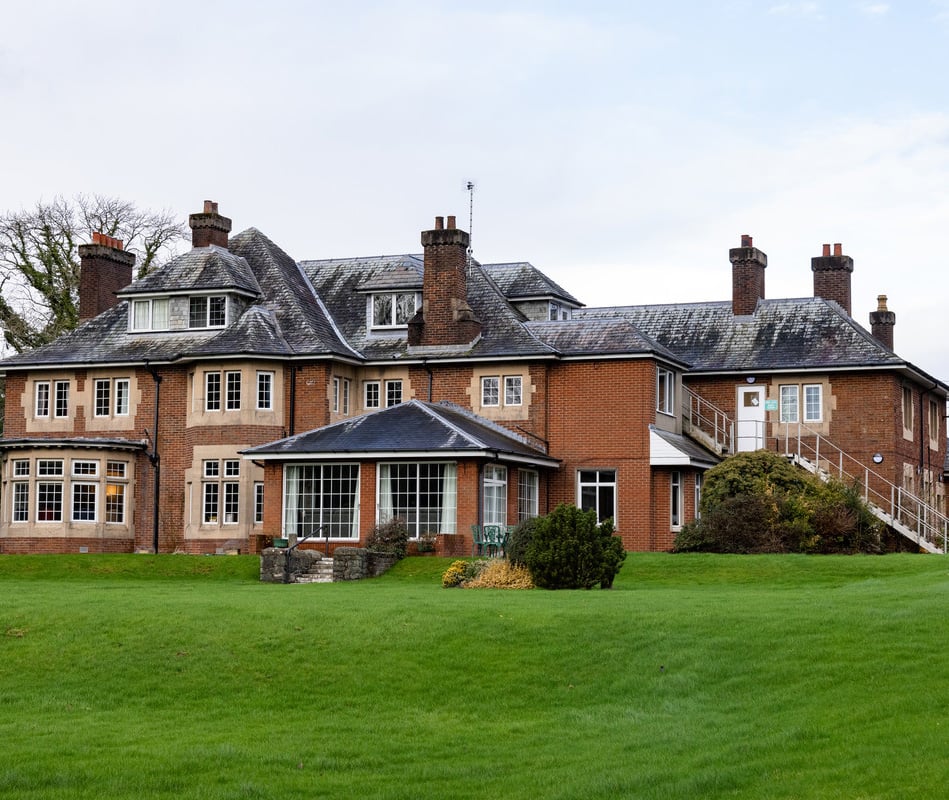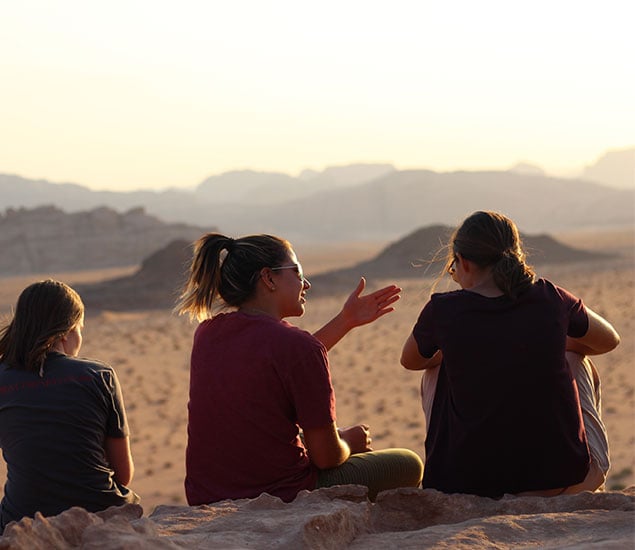 JBU Jordan Summer Studies
Earn 12 hours of credit as you explore Jordan and Israel over the course of several weeks.
The Abila Archaeological Project is an archaeological excavation that takes place in northern Jordan. Abila's rich history dating from the Chalcolithic period all the way into the later Islamic periods makes it a site with enough history to interest almost anyone.
Learn more
JBU European Art Tour
The European Art Tour is an annual two-week trip to one or more European destinations for the purpose of seeing great art. You'll visit major art galleries, museums and architectural sites as well as iconic local sites. You'll stay in hotels, eat in local restaurants and have a great time. Typical locations include Paris, Amsterdam, London, Rome, Venice, Florence, Madrid and Barcelona, but every year is different.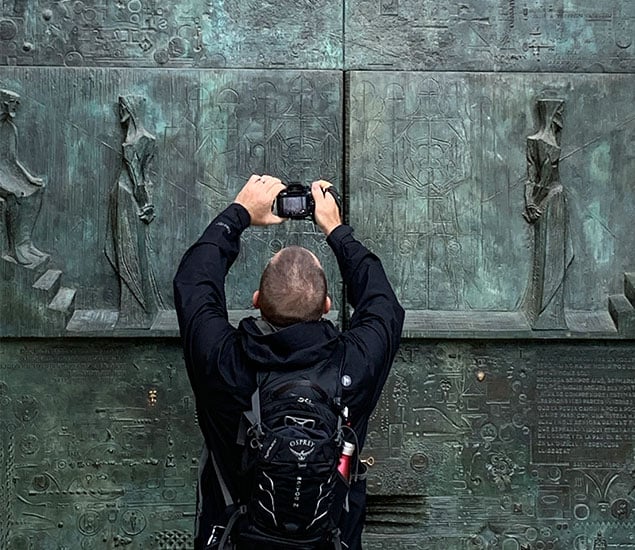 Featured semester programs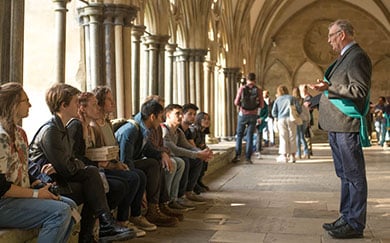 CCCU GlobalEd Programs
The Council for Christian Colleges & Universities (CCCU) is a higher education association of 185 Christian institutions around the world. GlobalEd (formerly known as BestSemester) offers semester and summer programs for students of the Council's member institutions to make the world their classroom.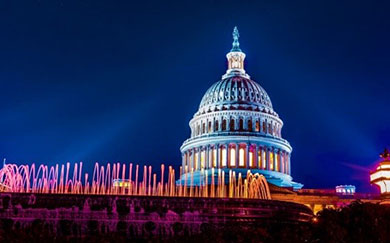 American Studies Program
Since 1976, the American Studies Program in Washington, DC has served as an experiential learning laboratory for students committed to connecting their faith to public affairs. In addition to an internship and a professional development practicum, students apply to either the Public Policy track or the Strategic Communication track.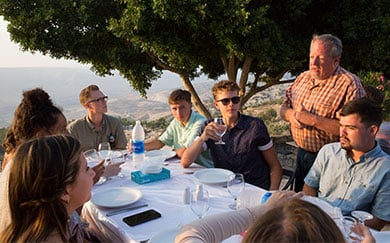 Middle East Studies Program
Based in Amman, Jordan, MESP offers students the unique opportunity to become immersed in the complex, modern Middle East. Under the guidance of well-seasoned faculty and staff, students live together and explore the diverse religious, social, cultural, and political traditions of Middle Eastern peoples through interdisciplinary seminars.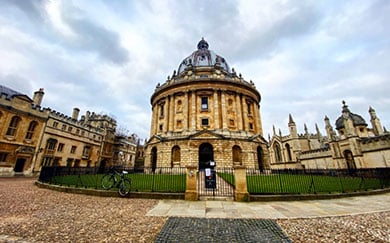 Scholars' Semester in Oxford
The Scholars' Semester in Oxford is specifically designed for Honors Program students seeking a rigorous and robust academic experience. As official Registered Visiting Students of Oxford University, students experience Oxford's acclaimed tutorial system to receive weekly, one-on-one instruction from within the disciplinary list including history, literature, languages, philosophy, musicology, art, science and more.
Other approved semester programs
Contemporary Music Center
The Contemporary Music Center in Nashville, Tennessee provides students with the opportunity to live and work in Christian community while being equipped to integrate music, faith, and business. Students from any major receive instruction, experience, and a uniquely Christ-centered perspective on the music industry while working together to plan and execute a week-long tour at the end of the semester.
---
Creation Care Study Program
The mission of CCSP is to educate students to be a part of, and agents for, God's shalom, particularly through understanding and caring for creation. The CCSP is located in Belize and New Zealand and offers upper-division biology credits, internship and elective hours.
---
Handong Global University
Handong Global University, located in Pohang, South Korea, is a leading Christian university committed to following Jesus Christ and training global leaders to change the world. The Korean Ministry of Education has ranked HGU first among all colleges and universities in Korea for student services and is in the top tier for its academic programs. Students may choose from a variety of courses that are general studies or major-specific.
---
LCC International University
LCC International University (formerly Lithuania Christian College) is located in the city of Klaipéda, Lithuania. Established in 1991 by a joint venture of Lithuanian, Canadian, and American foundations, LCC has distinguished itself in the region by offering a unique style of education and an interactive academic environment within the context of a Christian academic institution. Students can choose for a broad range of major-specific coursework as well as general studies coursework.
---
Living and Learning in Quito
Living and Learning International is located in Quito, Ecuador, functions under the supervision of Youth World International and is accredited through College of the Ozarks. The program combines classroom learning and practical internships in a unique and challenging cross-cultural setting. Christian faith forms the base for not only coursework but also residential housing and extra-curricular excursions.
---
Semester in Spain (Seville)
Semester in Spain is a Spanish language immersion study abroad program of Trinity Christian College. With native professors from Spain, students excel academically while living with a host family in the bustling and historic city of Seville. The program is available only to JBU students who are Spanish majors.
---
Uganda Studies Program
The Uganda Studies Program immerses students in local communities, Ugandan campus life and a broad range of cultures and places within Uganda and Rwanda. Students choose to live either with a host family for the semester or on campus at Uganda Christian University (UCU). Students forge meaningful relationships with their Ugandan peers, faculty members and host families while exploring issues such as poverty, cultural expressions of Christianity and missions, and the reconciliation between the realities of East Africa and their Christian faith.
---