Traditions & Activities
Engage with JBU's unique culture
Experience a vibrant culture.
Over the course of 100 years, JBU has cultivated several traditions and events that have become staples in JBU's culture and identity. Students, faculty and staff come together regularly for moments of celebration, competition and community. Some of these events include JBU's famous TP Game, Candlelight, Barnyard on the Quad and Late Skate.
Toilet Paper Game
The TP Game is the most anticipated event of the year in Siloam Springs, Ark., and one of the premier traditions in all of college basketball. Fans clad in blue and gold jerseys, T-shirts and body paint annually unleash several thousand rolls of toilet paper once the Golden Eagles score their first basket of their home schedule, a celebration that results in what USA Today once aptly called "the best technical foul in sports."
Learn More
Candlelight Service
Since 1942, the annual Candlelight Service has ushered in the Christmas season for countless JBU students, faculty and staff, as well as for alumni and the community of Siloam Springs. It is a beloved tradition that attracts visitors from all over Northwest Arkansas each year.
Candlelight Service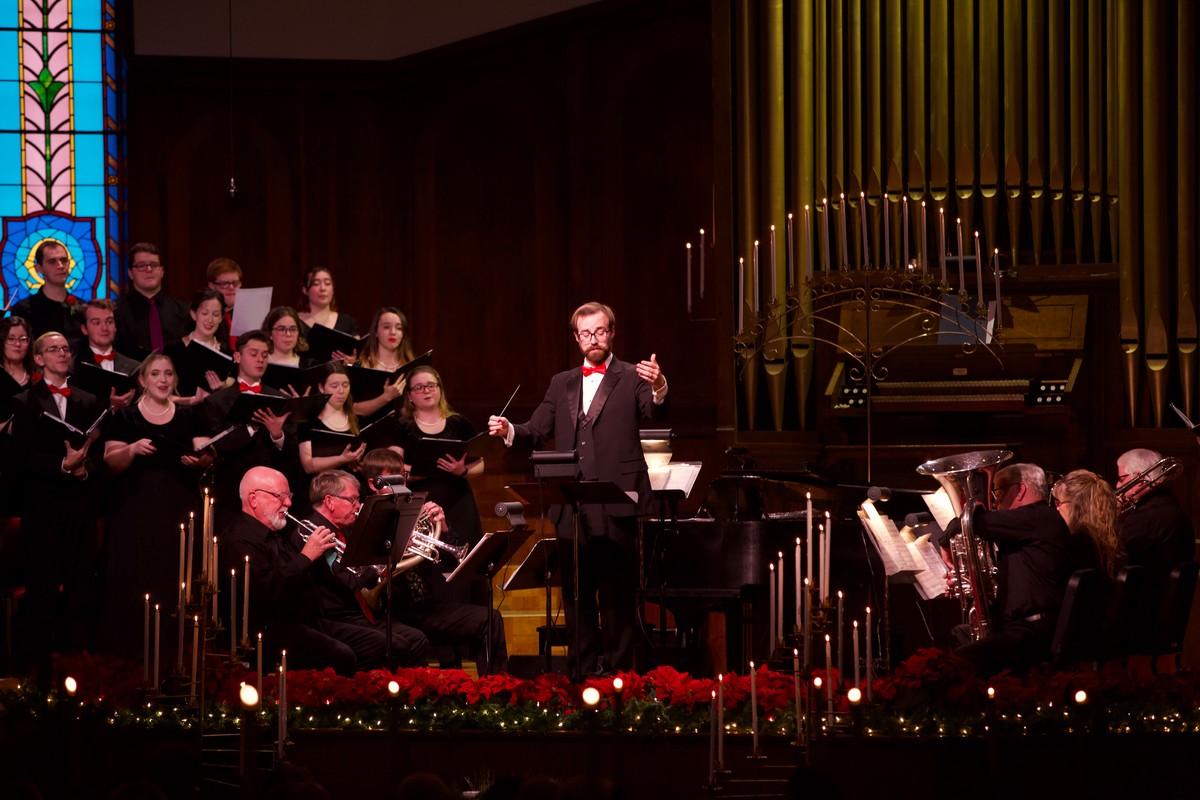 Celebrate with us
The John Brown University Department of Music and Theatre invites the Siloam Springs community and the students, faculty and staff of JBU to light a candle with them every year. Services occur annually every December before the week of Finals. Check our calendar to see future dates.
View the university calendar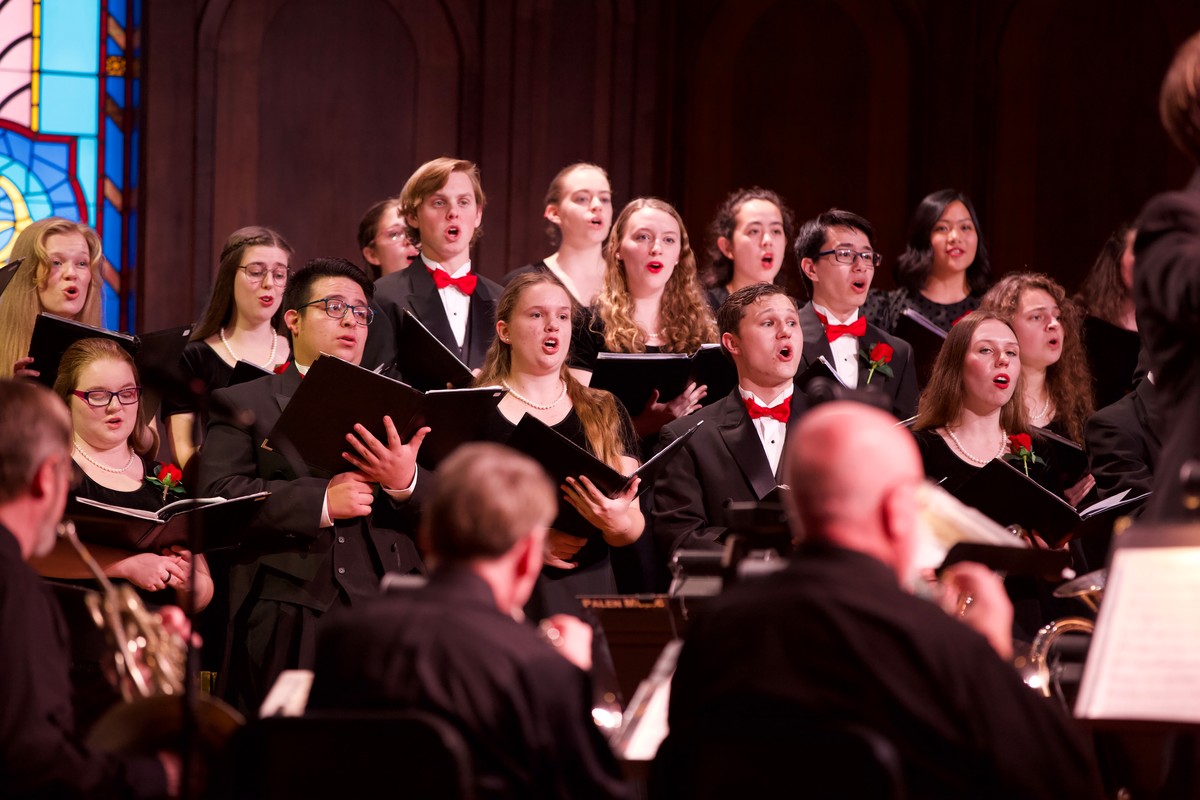 Shows & Events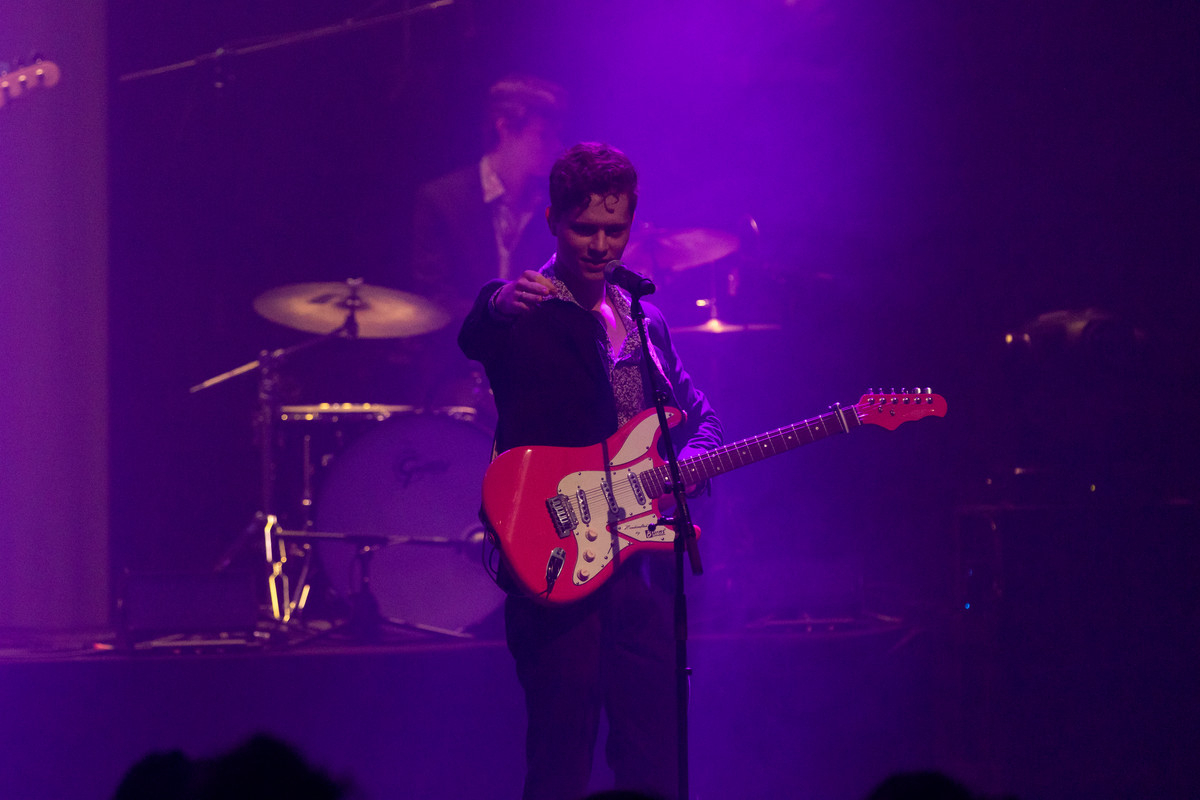 The Next Big Thing
The Next Big Thing is a musical competition of original artists, where the winner walks away with an extended play record deal. The winner is selected by combining audience votes with the judges' choices.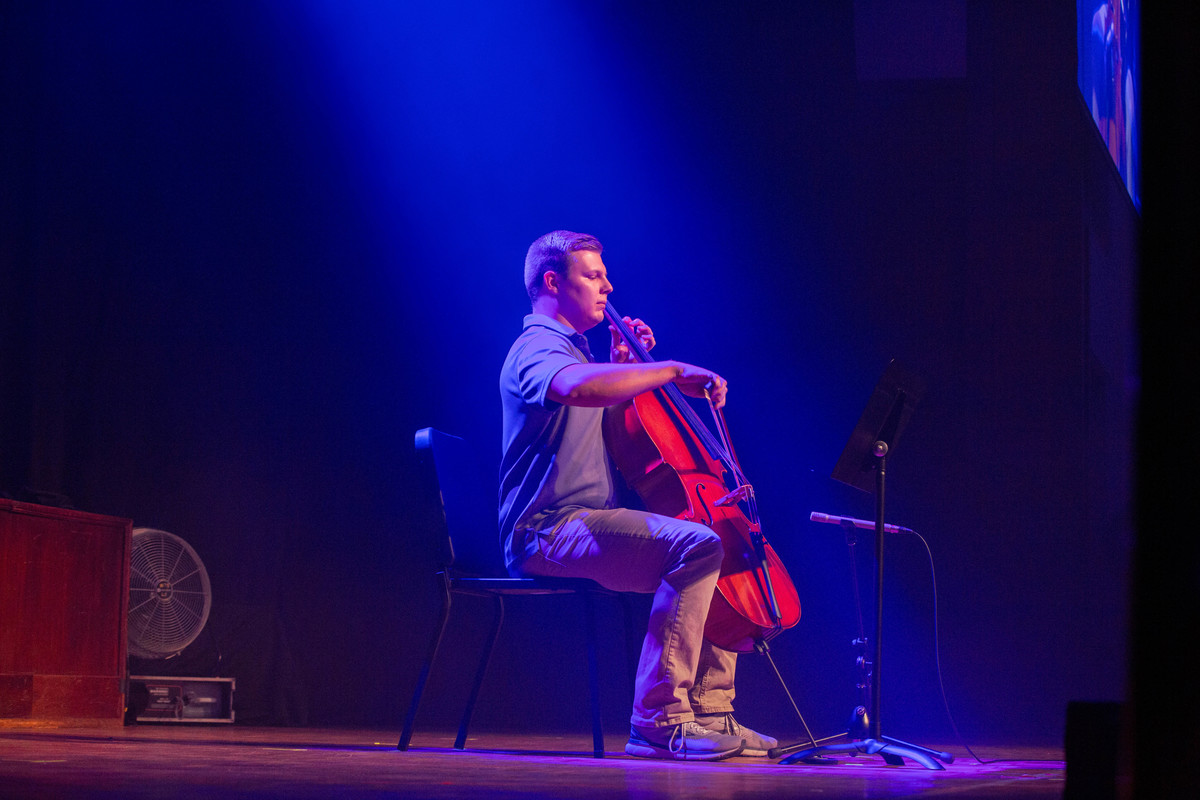 Talent Show
Once a year, JBU hosts a talent show that allows students to showcase their gifts, passions and talents. The students compete and the audience votes on who they think did the best.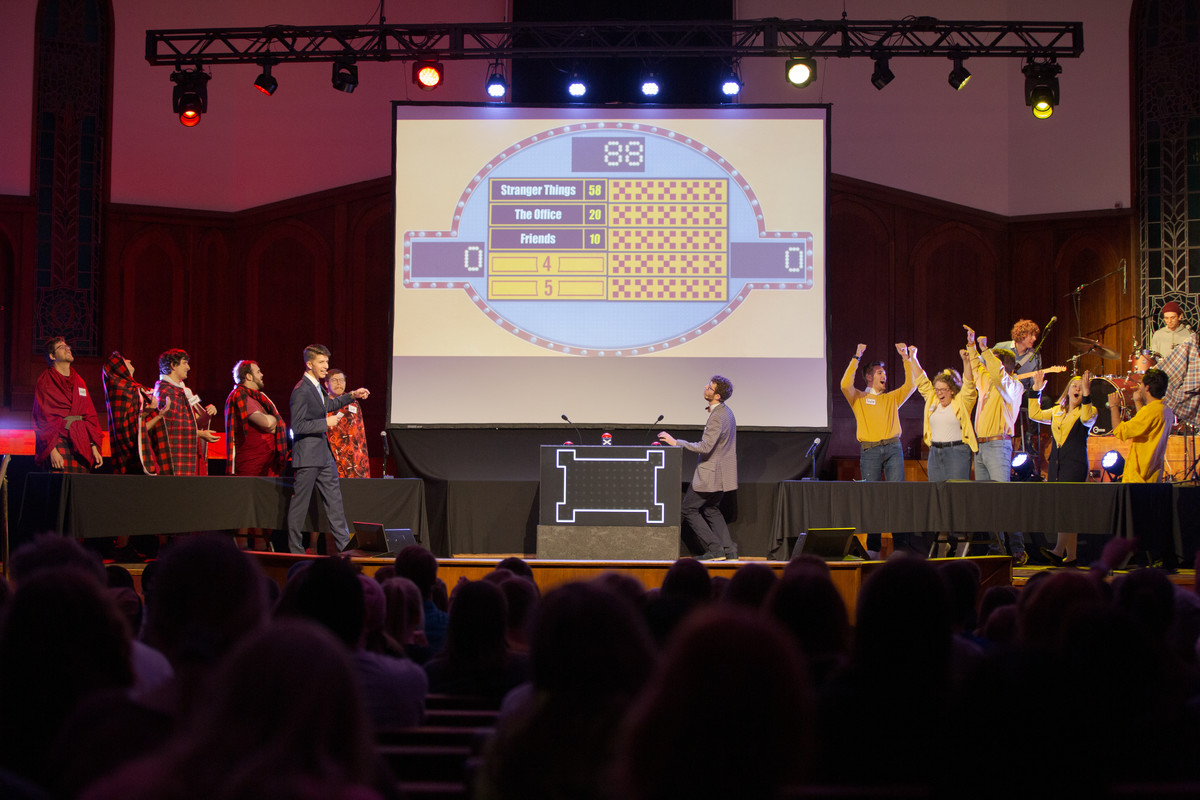 The Feud
The Feud is JBU's friendly game of competition and hosted by Student Events & Activities and based on the Family Feud Show.
Chapel Events
Spiritual Emphasis Week
The spiritual lives of our students are important to the Residence Life staff. Therefore, we devote time each year to focus on a hot topic in people's spiritual journeys. These topics, which vary from year to year, have ranged from a forum on doubt to a panel of professors speaking on the Holy Spirit and his role in our lives.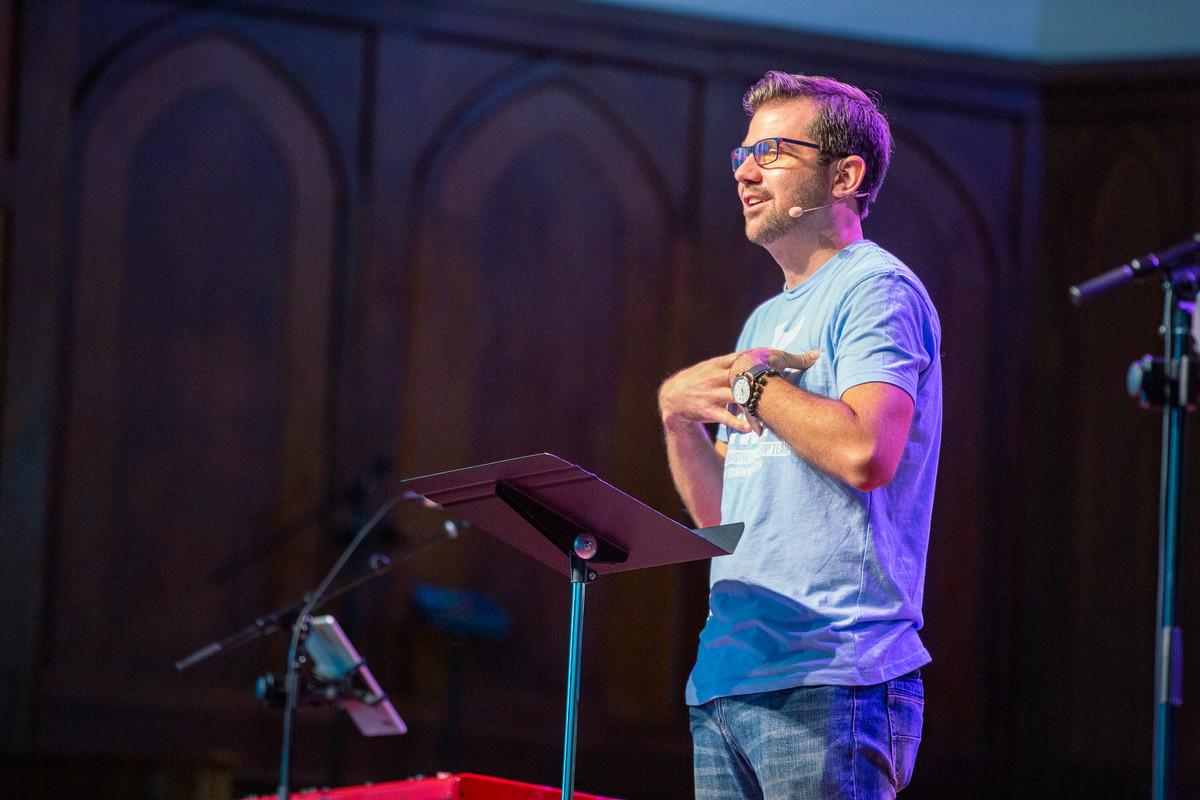 World Awareness Week
Each year, JBU celebrates and recognizes its students from across the globe during World Awareness Week - JBU kicks off the event with a flag ceremony showcasing over 50 flags from each of our students' countries of origin.
Learn more about Christian formation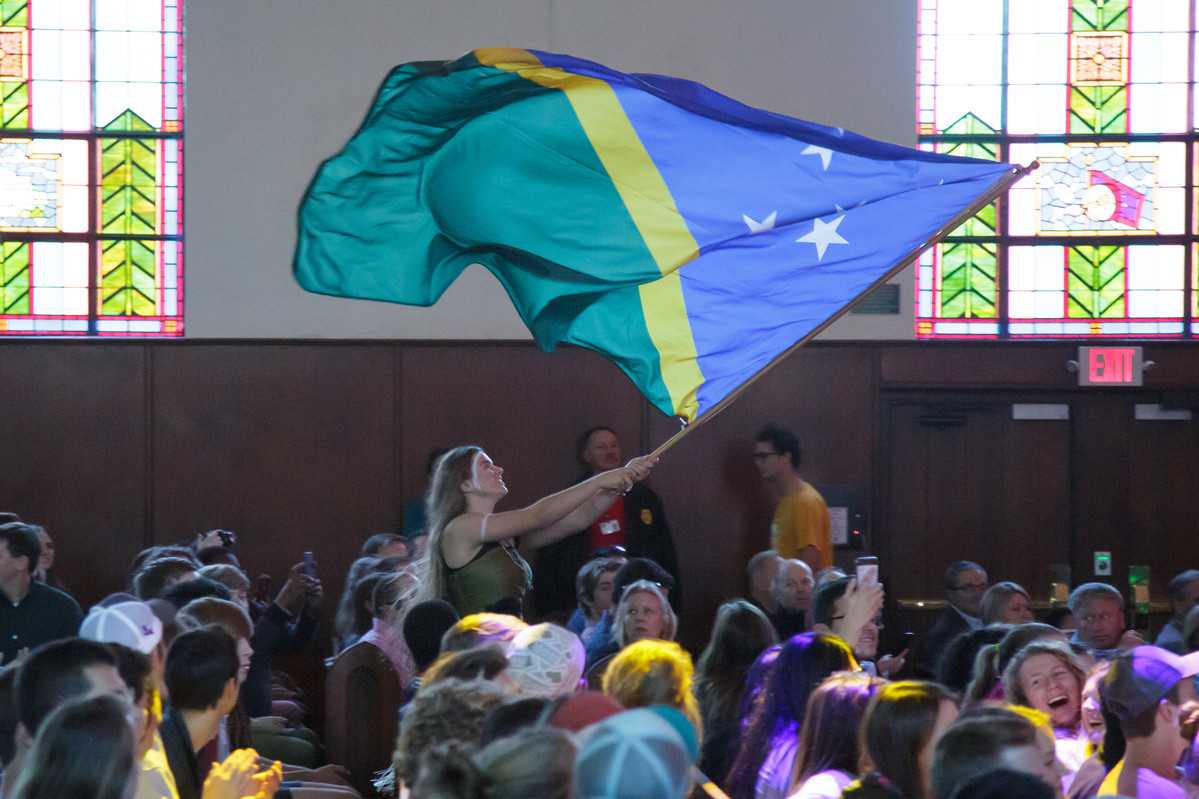 Hall Specific Events
Mayfield Paint War
An annual event on the intramural fields where floors are given a certain color bucket of paint to throw on as many girls as possible. This event helps to develop friendly competition and bonding across floors.
---
Hutch Hall Hill Haul
Take a break from walking up the Hutch Hill and hitch a golf-cart ride to class or chapel from a faculty member—or even President Pollard! Don't forget to grab some fresh pancakes on your way out the ​door, courtesy of your Resident Assistants!
---
J. Alvin Halloween Party
J. Alvin hosts a Halloween party where students can dress up and hang out with roommates and peers. Everyone is invited to come wearing their coolest and goofiest outfits!
---
J. Alvin Christmas Party
Experience a Christmas party for the ages! This party, which is open to all of campus, involves a J. Alvin atrium decorated with Christmas cheer and filled with tasty holiday goodies. Also, each suite transforms their living areas into a fun and interactive Christmas theme through which students can adventure. Enjoy tasty snacks, voting for the best suite theme, fun with friends, and a very, very large Christmas tree.
---
Float or Dye - Walker Hall
Bring your t-shirt, socks, or any other article of white clothing you can find to tie-dye while sipping on a delicious root beer float. This event is a great way to get to know your Walker neighbors while enjoying the beautiful Arkansas weather.
---
Other Events
JBU hosts a number of other events every year including Late Skate, Junior-Senior Banquet, Moonlight Breakfast and Barnyard on the Quad.
The future you starts at JBU.
Equip yourself for a successful career and a life of purpose.
)}}