Pre-Law
Prepare for law school • Become a lawyer • Serve your community
Prepare for law school.
The pre-law program assists students in developing the skills and knowledge necessary for active intellectual engagement in the first year of law school. The pre-law program helps students as they explore their interests in various areas within the legal profession.
Start your application
What to expect as a pre-law student at JBU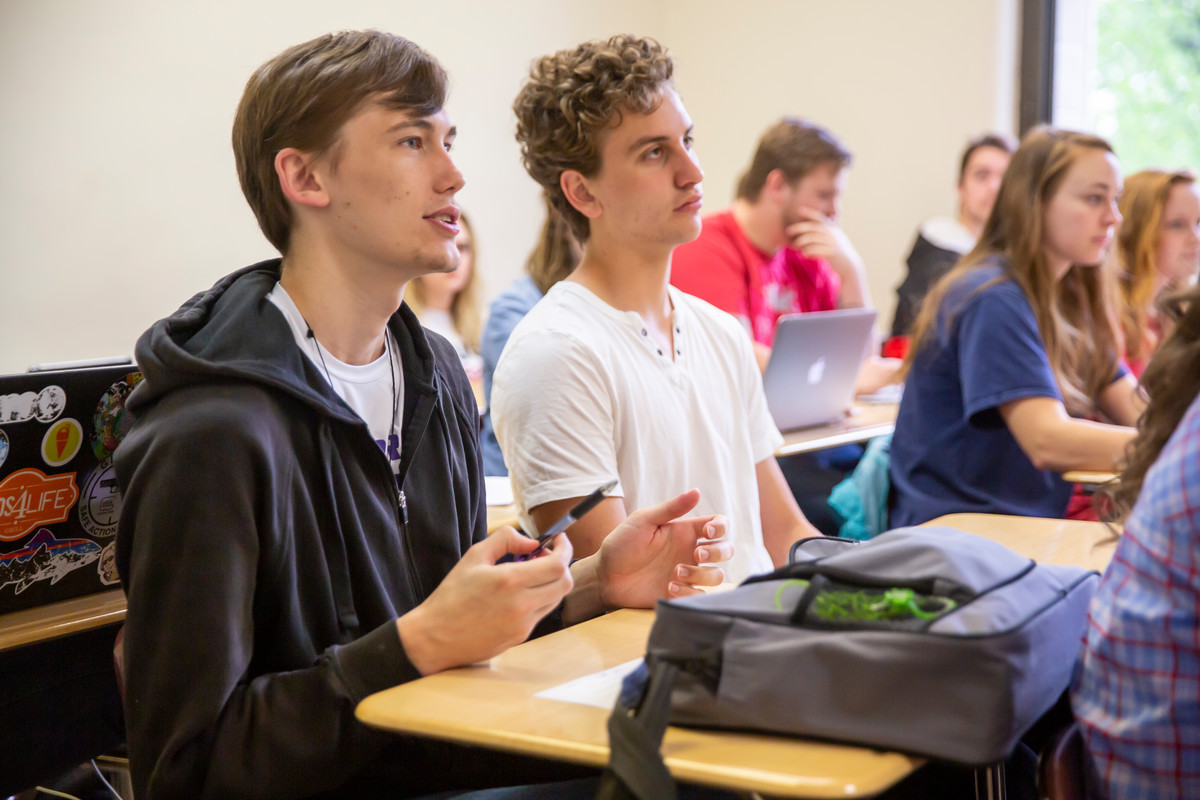 Prepare for the LSAT
Students take a series of mock LSAT tests and study in groups to prepare for taking the law school admissions test.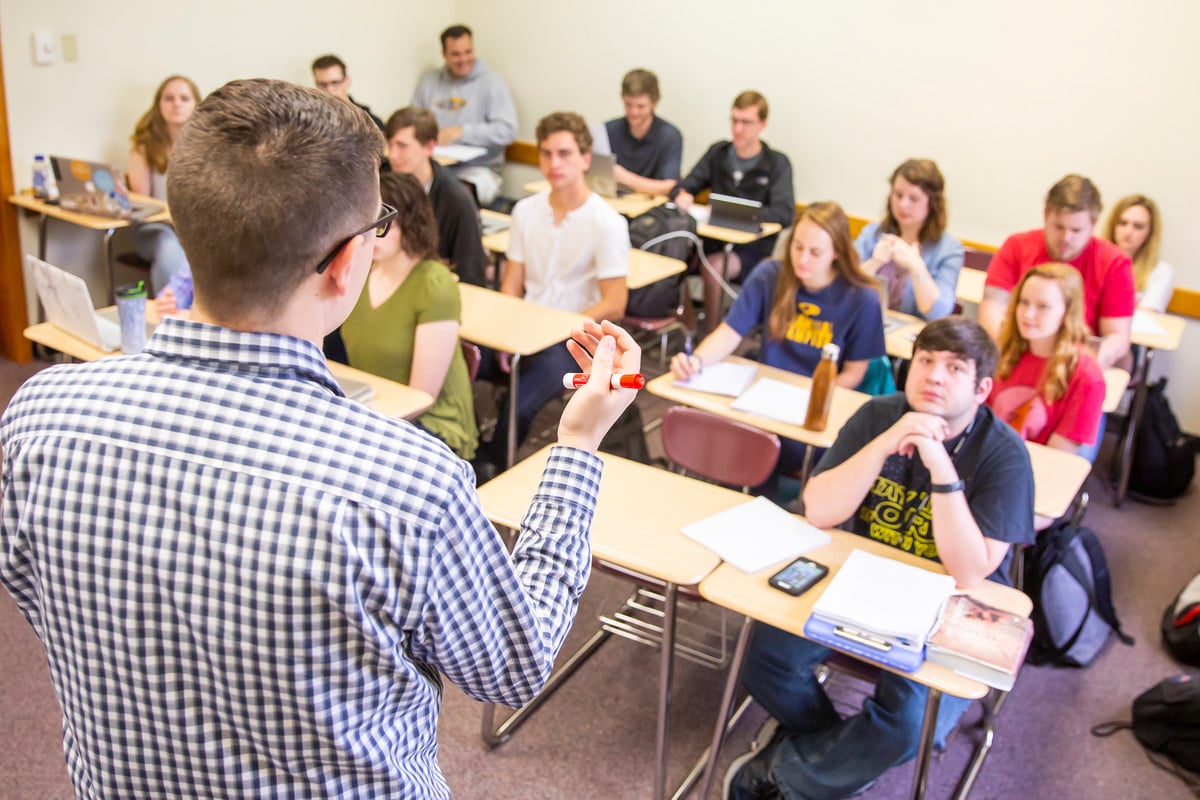 Integrate faith and law
Students integrate their Christian faith and the legal profession, gaining exposure to practicing legal professionals and discussing contemporary issues in law through pre-law dinners, gatherings and book clubs.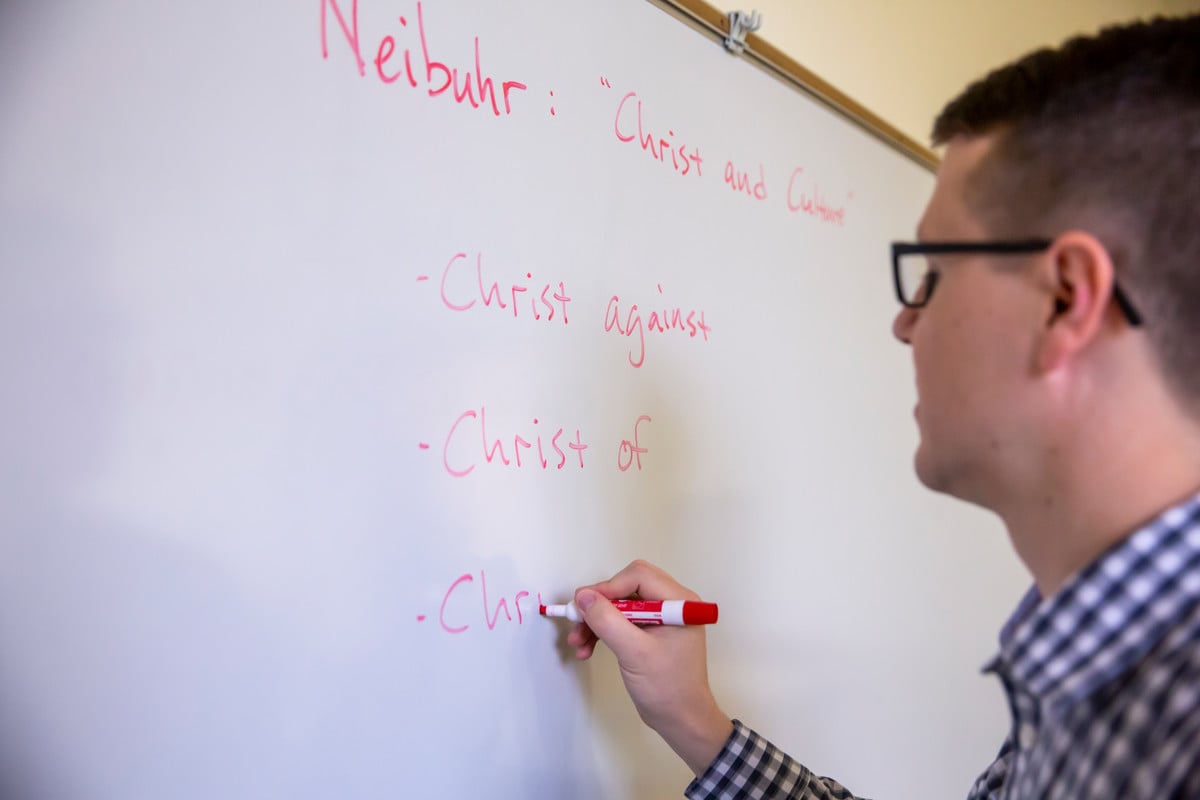 Take specialized courses
Through the minor, students get exposure to the law through courses like Constitutional Law, Law, Courts, and Politics, Logic, and Business Law and Ethics.
Frequently Asked Questions
Do I need to major in pre-law to go to law school?
No. Law schools do not require applicants to major in pre-law. In fact, most seem to discourage it. Current trends indicate that law schools are looking for students who have successfully completed a variety of rigorous academic programs, who can think critically and broadly and perform well on the LSAT.
---
Do I need a pre-law minor to go to law school?
No. Even though law schools do no require either a major or a minor in pre-law, the coursework in JBU's pre-law minor can be of significant help to students from a variety of majors in developing the skills, abilities, knowledge base and habits of critical thinking necessary for success in law school.
---
Should I go to law school?
Law school is a tremendous opportunity and experience, but it is not for everyone. Reasons for attending law school are as diverse as the individuals who apply. Please contact Dr. Daniel Bennett (DBennett@jbu.edu), JBU's pre-law program adviser, to discuss the possibilities.
---
Should I apply to law school?
Applicants generally apply to law school early in the fall semester of their senior year, or a year in advance of the fall they plan to start law school. Since application deadlines vary, you should check with the programs to which you intend to apply.
---
What is the LSAT?
The LSAT is the Law School Admissions Test. It is a half-day exam that must be taken by all students who apply to law school. Some law schools have recently started to accept the GRE test in lieu of LSAT results, but the vast majority of law schools still require the LSAT. Your LSAT score will be one of the most important components of your law school application. The Law School Admissions Council provides free LSAT preparation resources, available here. You can learn more about studying for the LSAT here.
---
When should I take the LSAT?
Generally, students take the LSAT by the December prior to the fall semester in which they plan to begin law school. It is a good idea to take it even earlier - such as the June or October prior to the December date. Application requirements vary, so be certain to check the deadlines of the law schools to which you are applying. You can find more information on LSAT test dates and registration deadlines at the Law School Admissions Council website: www.lsac.org
---
Do I need to subscribe to the LSDAS?
The LSDAS is the Law School Data Assembly Service. The LSDAS takes information submitted by applicants, standardizes it and sends it to law schools selected by the applicant. Most ABA-accredited law schools require that their applicants use the LSDAS. You can find more information on the LSDAS at the Law School Admissions Council website: www.lsac.org
---
Where can I get more information?
Please contact Dr. Daniel Bennett (DBennett@jbu.edu) with any further questions.
---
Meet our pre-law professors
Join JBU's contact list
Loading...
The future you starts here.
Equip yourself for a successful career and a life of purpose.
)}}