JBU Announces New Robotics, Game Design Majors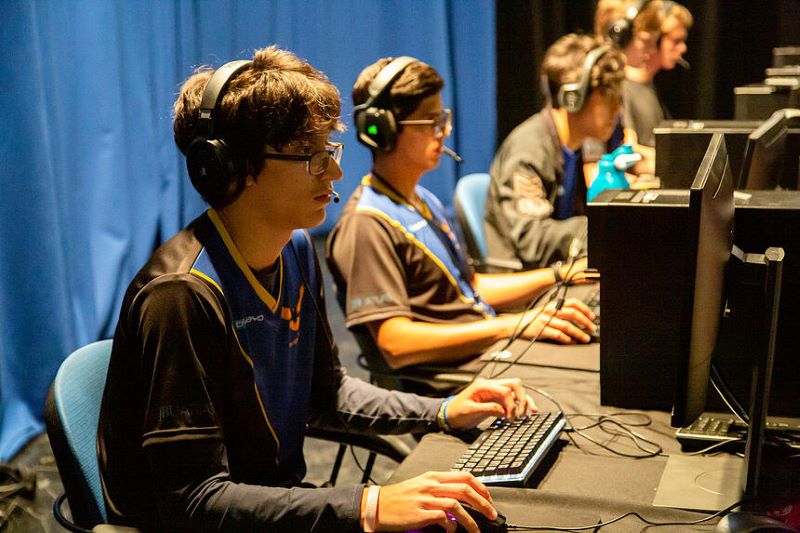 SILOAM SPRINGS, Arkansas (Jan 10, 2023) - John Brown University announced the addition of two undergraduate degrees, game design and robotics and mechatronics engineering, beginning in the fall of 2023.
The gaming industry, which includes tabletop, mobile, roleplaying and video games, continues to grow, with a projected market volume of $387 billion by 2026, according to Statista. Esports has become a spectator sport with a growing fanbase, amassing 532 million global viewers of professional tournaments and competitive play. JBU's Bachelor of Science in Game Design will prepare students to design games that integrate faith covertly or overtly and portray people and situations in their games. The major is designed for students to study literature, creative writing and psychology, which provides a strong foundation for designing both video games and tabletop roleplaying games.
"A game design major is an additional avenue to fulfill JBU's mission as we can prepare students to honor God and serve others in the gaming industry," said Ted Song, chair of the engineering, computer science and cybersecurity department. "Adding the major will allow JBU to attract a new student population interested in exploring the gaming field with a Christian worldview."
The new robotics and mechatronics engineering program incorporates content from electrical engineering, mechanical engineering and computer science. This new interdisciplinary major will offer students real-world experience in collaborative engineering design and production.
"The engineering industry is more interdisciplinary than ever, and the global robotics market continues to grow at a high rate," Song said. "The robotics and mechatronics engineering major will equip students to thrive in a new era of the industry that encompasses both hardware and software."
For more information about the programs, visit jbu.edu/majors/game-design/ or jbu.edu/majors/robotics-mechatronics/ or email Ted Song at TSong@jbu.edu.
John Brown University is a leading private Christian university, training students to honor God and serve others since 1919. Arkansas' top-ranked university (The Wall Street Journal) and top-ranked regional university (U.S. News), JBU enrolls more than 2,200 students from 37 states and 48 countries in its traditional undergraduate, graduate, online and concurrent education programs. JBU offers more than 40 undergraduate majors, with top programs including nursing, psychology, kinesiology, engineering, biology, family and human services, and graphic design. Eighteen graduate programs are available in business, counseling, cybersecurity, education and higher education.
##30##