Major in Film
Become a filmmaker • Use the latest technology • Graduate industry-ready
Create engaging content.
Because of its capacity to merge visual, intellectual and aural experiences together, we depend on film to interpret events in our lives and the world. At JBU, you'll gain the foundational skills and the sensitivity to use those skills to make films that are both entertaining and purposeful. You will graduate both as a technician and as a storyteller.
Start your application
What to expect as a film student at JBU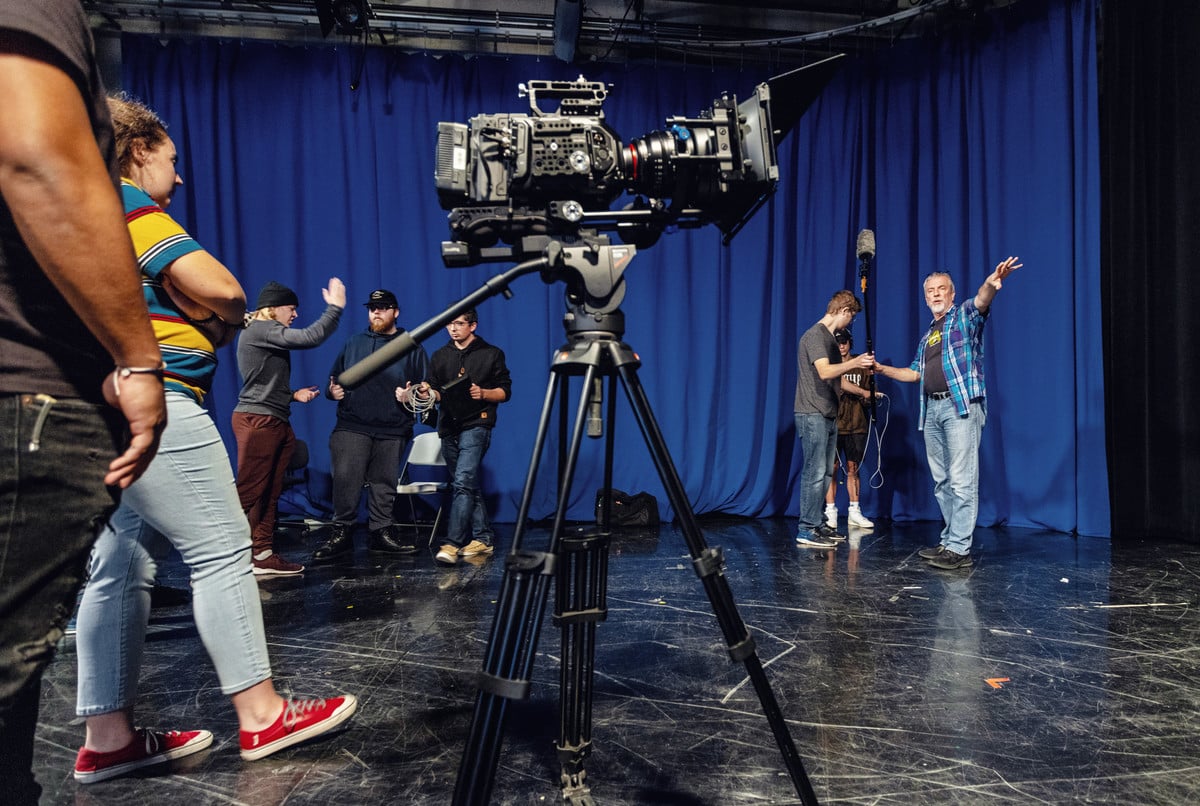 Work with the latest technology
Film gadgets are cool, and the JBU film program has many of them: RED Komodo and Helium cameras, BlackMagic Design 4.6K URSA Mini Pro cameras as well as Canon C300 and C100 MKII cameras, XEEN and Rokinon Prime Lenses, Tilta Matte Boxes and Wireless Follow-Focus, SteadiCam Scout, DJI Ronin, EZ Jib, Dolly and Track, ARRI Tungsten, Kino Flo Fluorescent & LED, Litepanel Astra LED, K5600 Joker HMI lighting instruments, Sound Devices Mixers, Sennheiser Booms Mics and Wireless Lavs, and grip carts complete with stands, flags and rigging equipment.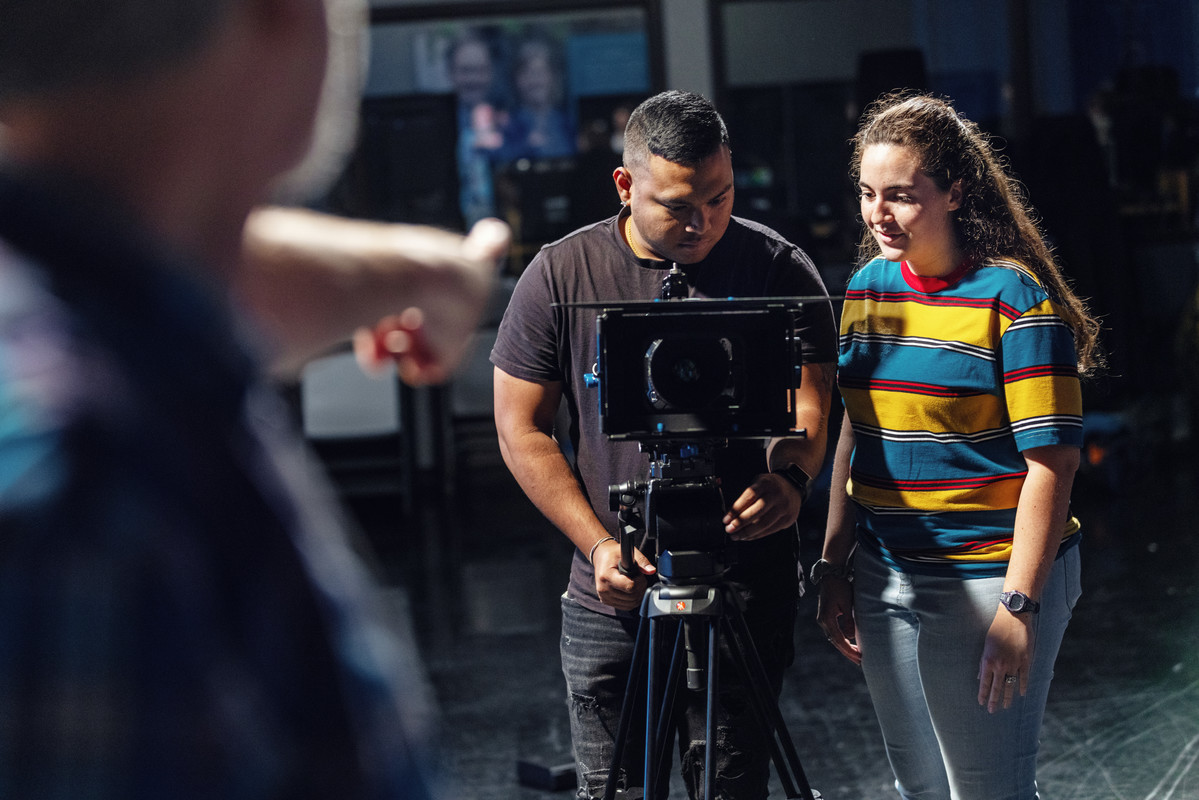 Enjoy fantastic facilities
Our three visual art buildings include two three-story facilities featuring classrooms, a theater, two galleries, photo and cinema studios, MAC labs, color grading suites, a ProTools Post-Production/ADR studio and printmaking workshop. We also have a Soundstage facility for VFX process shots and custom sets. And the Studio & Project Barn includes additional large spaces for a state-of-the-art photo studio, drawing and painting classrooms, woodshop, ceramics studio and individual artist stations.
See photos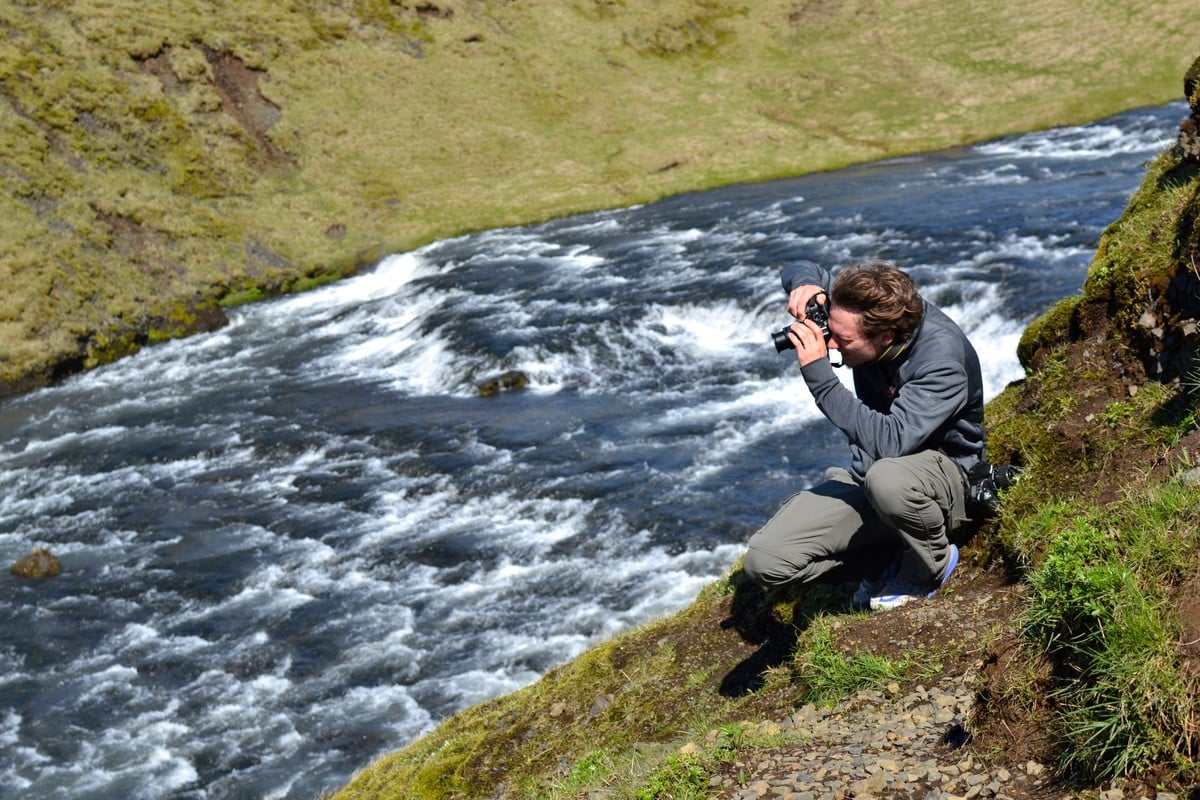 Travel the world
Summer studies trips provide opportunities for students to visit world-famous art collections in Europe, make documentaries in Belfast, write screenplays in Berlin, and study the Business of Cinema while exploring amazing film locations in places like Iceland, Copenhagen, Northern Ireland and London.
Student films
We help students gain fundamental skills and the sensitivity to use these skills to make entertaining and purposeful films. We want to produce both technicians and storytellers.
Below are selected student film productions from JBU representing several courses, including non-fiction film production, narrative film production and senior film project.
More student work
Join JBU's contact list
Loading...
The future you starts here.
Equip yourself for a successful career and a life of purpose.
)}}