Major in Biochemistry
Become a chemist • Learn laboratory techniques • Impact your community
Study the molecules of life.
As a biochemistry major, you will be heavily mentored by faculty and access state-of-the-art labs and virtual reality technology to help you conduct and publish your research. You'll receive the lab, instrument and safety training you need to enter the workforce or attend professional or medical school.
Start your application
Not sure which degree to choose?
Students interested in chemistry have several degree options based on future plans.
The B.S. in Biochemistry

is an excellent option for students planning a professional health career and/or preparing for graduate work.

The B.A. in Chemistry is perfect for students who plan to enter the workforce immediately after completing the degree rather than attending a graduate or professional program.
The B.S. in Chemistry is the preferred option for students planning a professional health career in a field such as pharmacy or students preparing for graduate work.
What to expect as a biochemistry student at JBU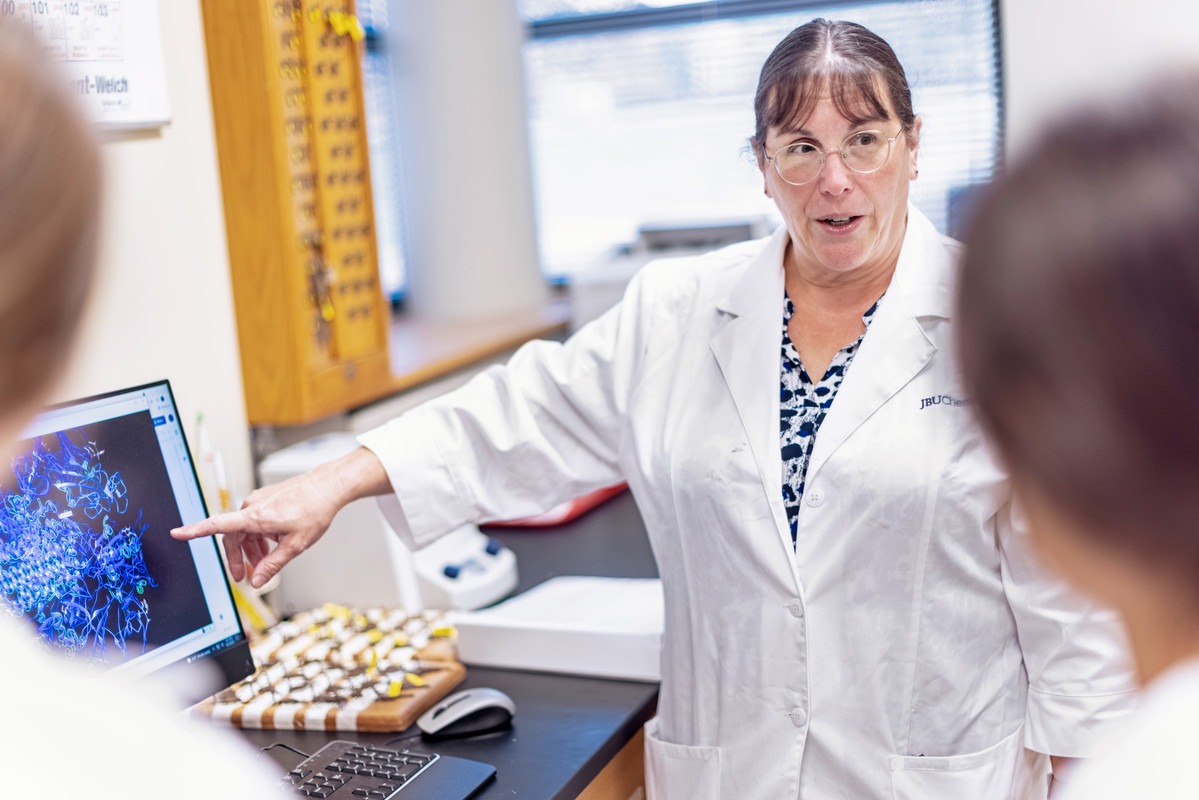 Get hands-on lab experience
Biochemistry students receive extensive safety training of chemical handling and hazardous waste while working in a hands-on environment from their first semester.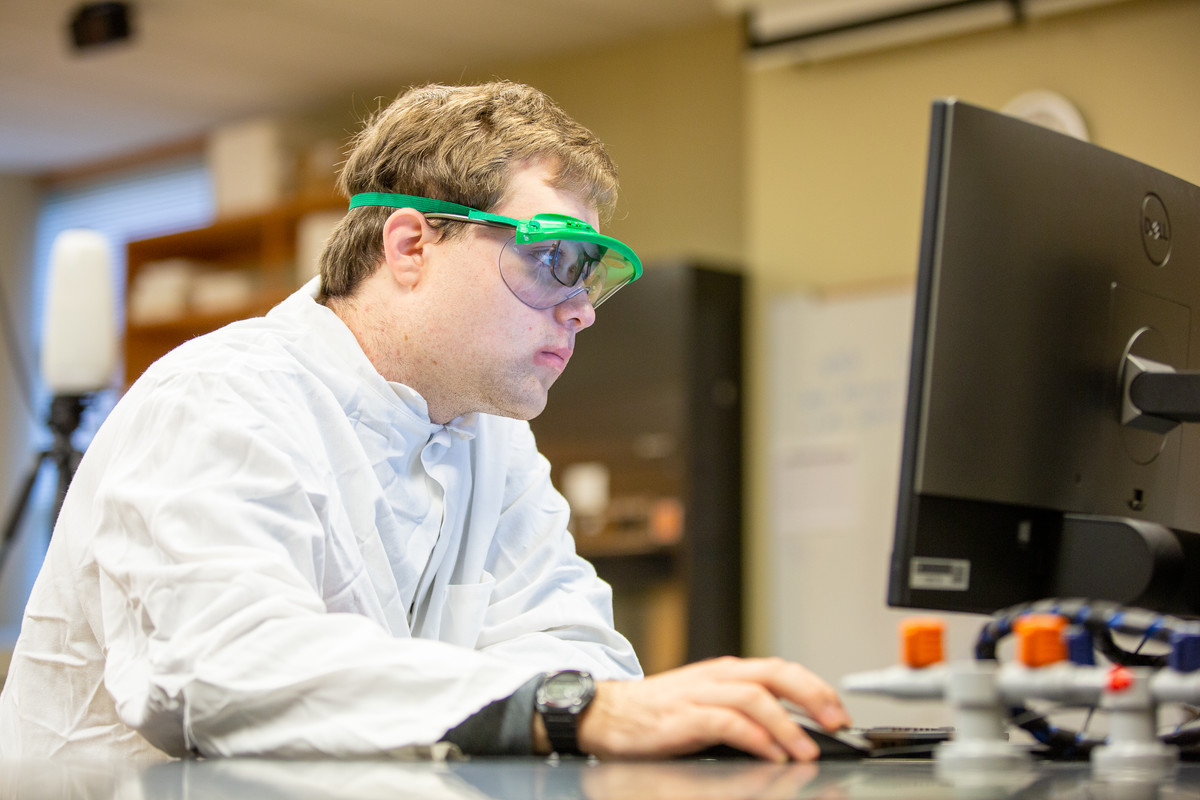 Publish research
Work with faculty on their research initiatives or conduct your own undergraduate research projects to ultimately publish findings in national scientific journals.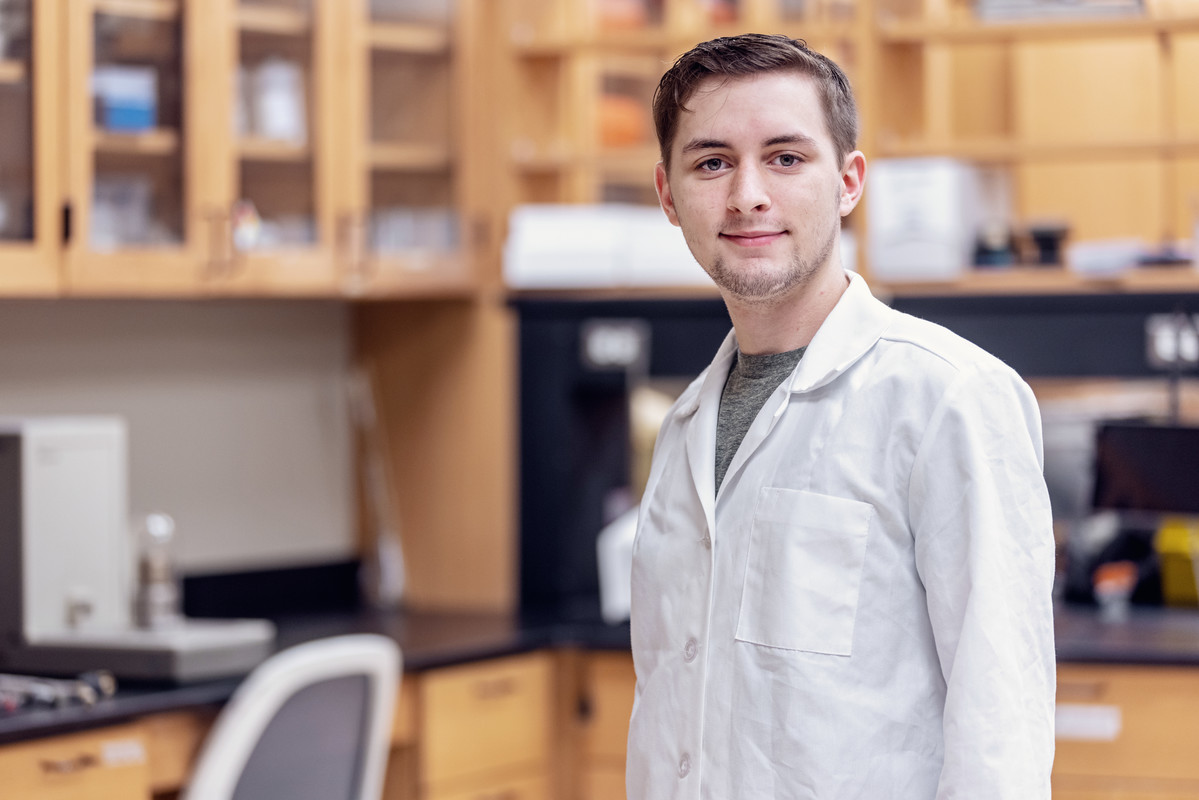 Prepare for graduate school
Many biochemistry students choose to continue their study in a particular field of interest with an advanced degree.
Meet our biochemistry professors
The future you starts here.
Equip yourself for a successful career and a life of purpose.
)}}