M.S. Counseling
A master's in counseling from a Christian perspective.
Emphases in marriage and family therapy, play therapy, and adventure therapy.
Loading...
M.S. Counseling program emphases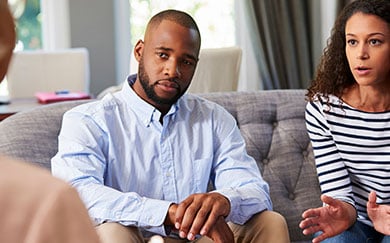 Marriage & family therapy
Through the integration of classroom instruction and clinical preparation, students are exceptionally equipped for counseling careers and ministry positions as Licensed Marriage and Family Therapists (MFT).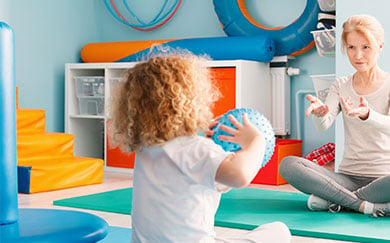 Play therapy
An emphasis in play therapy teaches students to use a variety of play and creative arts techniques to better assist children to communicate or express their thoughts and feelings.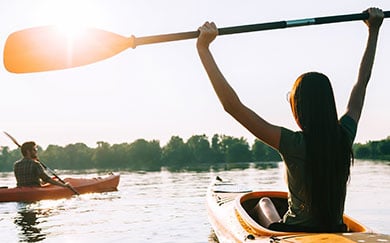 Adventure therapy
Students graduate ready to use experiential therapy to promote healing, encouraging clients to reflect upon experiences using goal-based activities that provide a window into their unique mental traits and challenges.
What sets JBU apart?
JBU is the longest-standing counseling program in Arkansas and takes an integrative approach to counseling/psychology and faith/theology within a professional and ethical framework.
Counseling is a deeply personal endeavor that requires in-person, face-to-face, emotionally-connected relating. The JBU counseling faculty mirror the counseling profession with in-person training for students to best evaluate and assist their interpersonal development and effectiveness across the entire degree program.
Request more information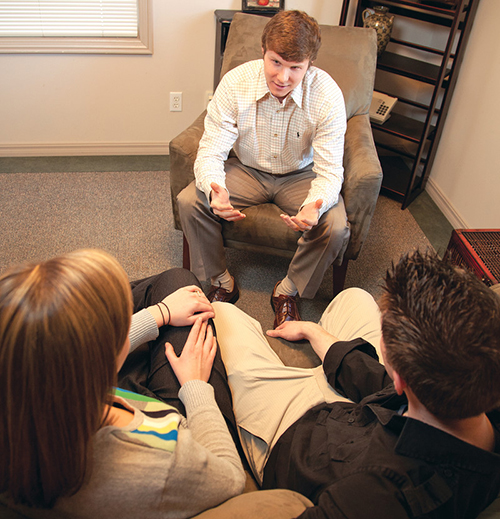 Community Counseling Clinic
JBU operates two Community Counseling Clinics (Siloam Springs & Little Rock) that provide low-cost or no-cost counseling to those in need. The clinics are training sites that allow counseling students to practice their clinical skills under the supervision of licensed faculty members.
Apply to the M.S. Counseling program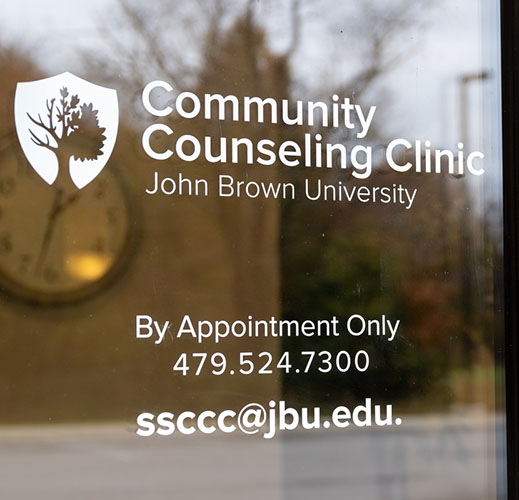 Why JBU?
See what our alumni have to say...
Frequently asked questions
Is the M.S. in Counseling an online program?
While the counseling curriculum has a few online courses (roughly 20% of the curriculum), the field of counseling is best taught face-to-face where faculty can mirror counseling techniques for students. Classes are taught in the evenings and weekends at three campus locations — Siloam Springs, Rogers and Little Rock.
---
Can I work while enrolled in the M.S. in Counseling degree program?
Yes! Most counseling students work while matriculating through the program. However, during the practicum and internship phase of the program, students need to commit 20+ hours per week toward the completion of their clinical hours.
---
What is the typical counseling class size?
Most classes are capped at 24 students, but a number of clinical courses have lower caps due to the skill-based nature of the class.
---
What is a typical class like?
A typical counseling class meets for 2.5 hours on a weekday evening where roughly 12-20 students interact with the latest psychological research, evidence-based practices, diverse theological values/commitments, and cultural competencies under the direction/supervision of program faculty who are also licensed clinicians.
Courses meet for 14 or 15 weeks and are highly interactive and academically rigorous. Certain courses are focused specifically on counseling skill development in preparation for Practicum/Internship courses where students are providing actual counseling to real clients.
---
Does the M.S. in Counseling program have CACREP accreditation?
The counseling department is in the process of applying for CACREP accreditation. Check the
CACREP website
for the latest updates on accredited programs.
---
Why is an interview required for admission?
The interview is to assess your readiness for the counseling program.
---
What is covered in the admissions interview?
Questions include topics such as:
Future goals
Why you are interested in counseling
How your previous work has prepared you for a helping profession
Previous academic studies
Strengths and weaknesses as a helper
Feedback on JBU's faith-based mission
Cultural differences and relationships
---
Do I have to be a Christian or know the Bible well to enroll in the program?
---
Ranked #1
The Wall Street Journal: #1 college in Arkansas
U.S. News and World Reports: Top-ranked southern regional university since 2016
College Consensus: Best Online Colleges & Universities
Employers know when they see "John Brown University" on your resume, they'll be getting top talent.
Explore our graduate programs
Real-world application
Whether you're a business student developing a strategic plan or a counseling student conducting live therapy, you'll have the opportunity to apply what you're learning through hands-on experiences.
Explore our graduate programs
Engaged & experienced faculty
JBU's expert faculty will bring your coursework to life with extensive field experience and also teach you how to incorporate your faith into your work. They are invested in your success and will be a valuable resource during your time at JBU and beyond.
Be
bold.
disciplined.
committed.
Study abroad opportunities
John Brown University provides students of every major with opportunities to expand their worldview through international study trips. Previous Graduate Counseling trips have visited Central America, and trips to Africa and Europe are in development. At this time, there is no Graduate Counseling trip available. The Graduate Counseling Department will post information here, in the newsletter, and on the Graduate Counseling Blackboard Page as it becomes available.
Admission requirements for counseling programs
In addition to general admission requirements, applicants to the graduate counseling programs must have:
An undergraduate

GPA of 2.75 or higher

(4.0=A).
An individual interview with a Graduate Counseling faculty member (in person or via Zoom) to assess their potential success in forming counseling relationships, interpersonal effectiveness, and dispositional attributes related to the counseling profession.
*​​​​​Please note: A background check is NOT an admissions requirement for the Counseling program. However, students in the Counseling program must pass a background check before being eligible for clinical work in a Practicum/Internship or obtaining professional licensure.
Special petition for admission
You may petition for conditional admission if you do not meet the minimum undergraduate GPA qualifications. To petition, applicants should submit a letter to the graduate admissions office via email or upload it to their application portal. Please address your letter to:
Dr. Chris Hull, Program Director
JBU Graduate Counseling
2000 West University Street
Siloam Springs, AR 72761
Applicants who are granted conditional admission will be allowed to enroll in 12 credit hours of courses specified by the Counseling department. Conditionally accepted students must maintain a 3.0 GPA across the 12 credits to be given regular admissions status in the program. Students who do not have a 3.0 GPA at the end of these 12 credits will be removed from the program with the option to petition to the department chair to remain enrolled if there are extenuating circumstances.
Credit fulfillment track
If you hold a master's degree from a regionally accredited university but have licensure deficiencies, the credit fulfillment track will enable you to complete licensure requirements for the state of Arkansas and will be tailored to your individual needs. Practicum/internships are excluded from this option.
Academic standards
As a student in a post-master's program, you must meet the same academic standards as those pursuing graduate degrees. Post-master's programs are governed by the same policies and procedures regarding probation, dematriculation, readmission, drop/add, refunds, etc.
It is the student's responsibility to identify the specific courses or course equivalents required for licensure or credentialing from the appropriate agency, board, or authority.
Admissions requirements
Admission to JBU's Graduate School (GRE requirement waived, unless below 2.75).
A minimum of a master's degree in a mental health field from a regionally accredited university.
Approval from the Graduate Counseling Program Director.
Once official transcripts are reviewed, your individual deficiency plan will be created by a department faculty member.
Disqualifying Offenses for Professional Licensure
A background check is NOT an admissions requirement for DGC program admission. However, students accepted into the MS in Counseling program will have to pass a background check prior to being eligible for clinical work in Practicum/Internship or obtaining professional licensure. Each state has formally adopted a list of criminal offenses that substantially relate to the practice of behavioral health counseling and pose a reasonable threat to the public or others working in the same occupation. State licensing boards can deny the licensure application of any person with a conviction of any of these offenses according to "Licensing restrictions based on criminal records" (Senate Bill 451; 17-2-102)
The DGC Diversity Commitments (see attached document)
)}}