Local Churches
Strengthen your faith
JBU students, faculty, and staff are encouraged to make regular church attendance, fellowship and service a part of their lives. While JBU offers various ministries for students, they are designed to complement the ministries of local churches, not replace them.
be connected.
Get involved in a local church
Choose from 50+ churches
Siloam Springs hosts a variety of churches to cater to JBU's diverse student body.
Campus folklore claims that Siloam once held the Guinness Book of World Records for the most churches per capita. We haven't been able to verify that, but we do know that there are over 50 churches in our town of approximately 15,000 people, including several Hispanic churches and a Hmong church.
Many of the churches in Siloam Springs provide transportation from campus for students without a car.
Drive a little farther, and more churches can be found in Northwest Arkansas.
View a list of local churches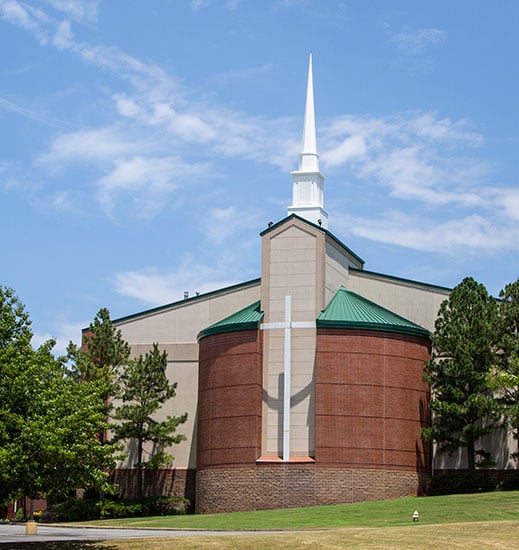 )}}