Major in Worship Arts
Grow as a worship leader • Learn to think theologically about worship • Impact your community
Learn the rhythms of corporate worship.
As a worship arts major, you'll study the theological rhythms of corporate worship and discover how different styles of music can support those rhythms. At JBU, you'll write new music, grow as a musician, learn new technology, and develop a personal philosophy of ministry and leadership that describes how you are uniquely gifted and called to bring about God's Kingdom on earth.
Start your application
I loved seeing the ways I could apply my time and talent to different skills, whether that was directing a live stream, practicing an instrument, managing an ensemble, picking up a camera, or learning the ins and outs of a soundboard. I walked across the stage and received my degrees knowing that I was flexible and multi-talented as a direct result of my studies at JBU.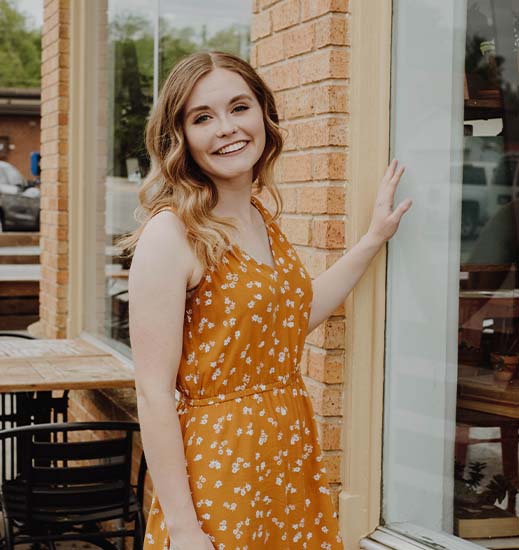 What to expect as a worship arts student at JBU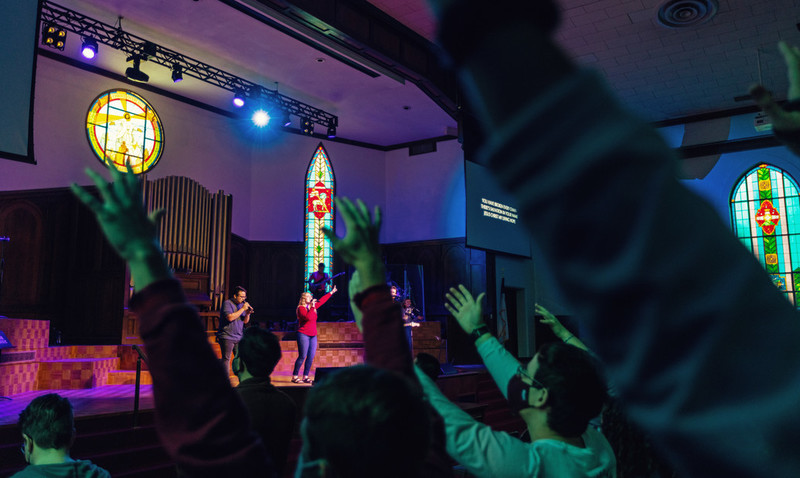 Lead corporate worship
Worship arts students apply their coursework to their involvement in chapel bands that lead the student body in worship each Tuesday, Thursday during chapel and during The Gathering on Sunday evenings.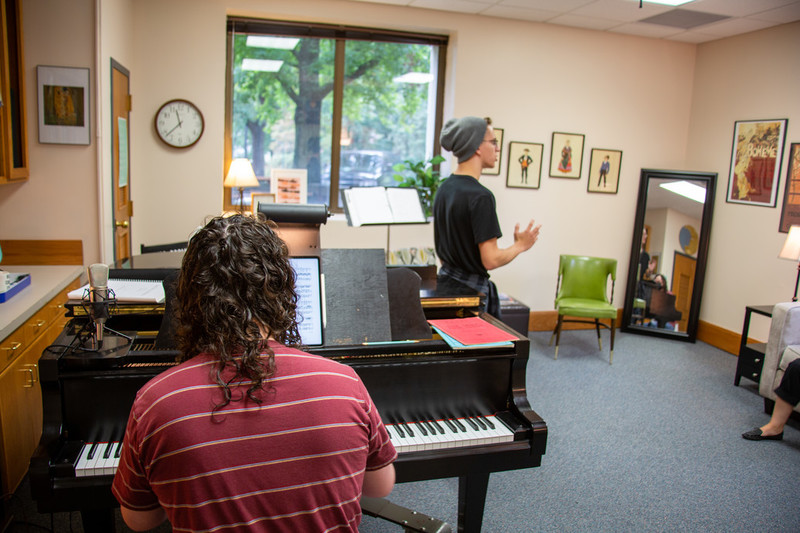 Enjoy fantastic facilities
Students have access to practice rooms and performance areas in the Berry Performing Arts Center and Cathedral of the Ozarks, including the MIDI lab, the Yamaha keyboard lab, and the JBU recording studio.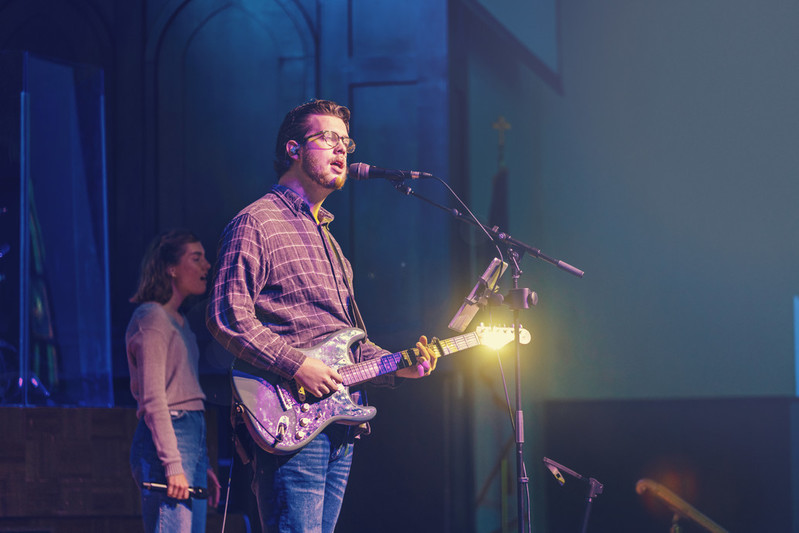 Produce your music
Capture, mix and master your music in JBU's state-of-the-art recording studio. Learn and explore top music production platforms including Abelton, Logic Pro X, Avid Pro Tools as both an artist and an audio engineer.
Listen to JBU Worship on Spotify
"Heads, Hearts & Hands" is a collection of 13 songs written and recorded by JBU worship arts students. The album includes "Christ Over All," the theme song for JBU's Centennial Celebration in 2019.
The Red Steps, JBU's traveling band, just released their new EP entitled "The Story."
Listen now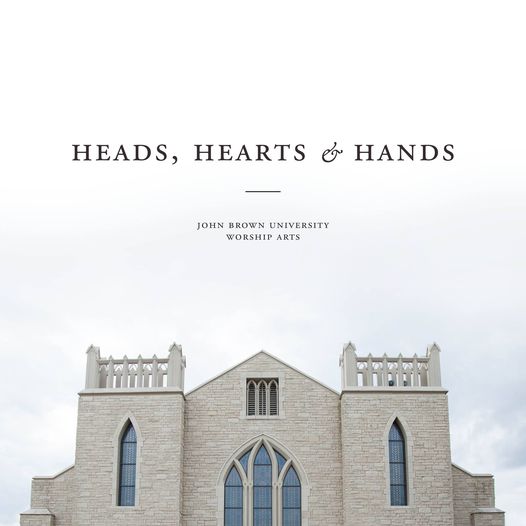 Join JBU's contact list
Loading...
The future you starts here.
Equip yourself for a successful career and a life of purpose.
)}}