Abila Lecture
Lectures on Biblical Archaeology
The Abila Lecture in Biblical Archaeology is a bi-annual lecture series that promotes understanding of the archaeology and history of the Biblical world to audiences at John Brown University and in Northwest Arkansas. Each year the Abila Lecture will bring in two scholars to speak on the history and archaeology of the Biblical world. Abila Lectures held in the Fall will typically focus on the Old Testament and lectures in the Spring on the New Testament. Funding for the lecture series has been provided by generous donors to John Brown University's Abila Archaeological Project which excavates at Abila of the Decapolis in Northern Jordan. All lectures are free and open to the public. We hope you will join us.
Join Us for the Spring 2022 Abila Lecture!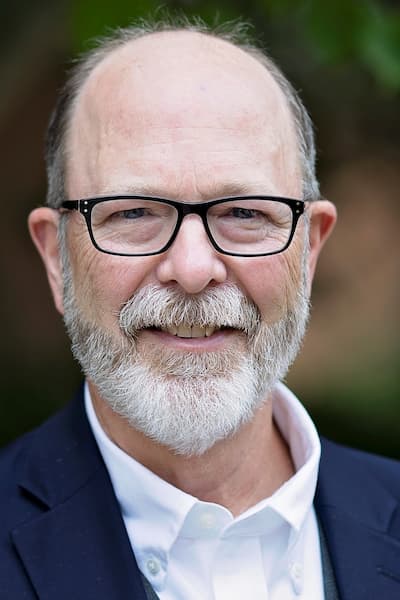 Date: Tuesday, March 8th at 7:00pm in the Cathedral of the Ozarks
Speaker: Dr. James Strange
Title: "Archaeology and the Synagogues of Jesus' Ministry"
Professor Strange is the Charles Jackson Granade and Elizabeth Donald Granade Chair in New Testament at Samford University in Birmingham, Alabama. In addition to teaching in the area of New Testament and Archaeology, Strange is also Director of the Shikhin Excavation Project in Israel and researches the archaeology of Palestine in the Hellenistic through Byzantine periods, early Christianity, and post-biblical Judaisms. He received his B.A. (Classics) from Furman University, an M.Div. from the Southern Baptist Theological Seminary, M.A. (Formative Christianity and Judaism) from the University of South Florida, and his Ph.D. (New Testament and Formative Christianity) from Emory University. His many publications include (with David A. Fiensy) Galilee in the Late Second Temple and Mishnaic Periods, The Moral World of James, and The Emergence of the Christian Basilica in the Fourth Century in addition to many essays and journal articles.
The Abila Lecture will take place on Tuesday, March 8th at 7:00 in the Cathedral of the Ozarks on the campus of John Brown University.
Past Lectures
Fall 2021 - Dr. Robert Mullins, Azusa Pacific University, Azusa, California
"Abel Beth Maacah: Uncovering the Secrets of a Biblical City" Video
Spring 2020 - Dr. Ben Witherington, Asbury Theological Seminary, Wilmore, Kentucky
"A Singular Jesus in a Pluralistic World" Video
Fall 2019 - Dr. Vila - John Brown University, Siloam Springs, Arkansas
"John Brown University in the Holy Land: The First 100 Years" Video
Spring 2019 - Dr. Tom Davis - Southwestern Baptist Theological Seminary, Ft. Worth, Texas
''Saint Paul on Cyprus: Archaeology and the Transformation of an Apostle" Video
Fall 2018 - Dr. John H. Walton – Wheaton College, Wheaton, IL
"Lost World of the Israelite Conquest" Video
Fall 2017 - Dr. Daniel Master, Wheaton College
"Ashkelon and the Philistines" Video unavailable
Spring 2017 - Dr. David Vila, John Brown University
"Excavating Abila of the Decapolis: The First Thirty-Six Years" Video
Fall 2016 - Dr. Tremper Longman III, Westmont College
"If Jericho Was Not Razed, Is Our Faith in Vain?: Why History Matters" Video
Spring 2016 - Dr. Robert Smith, Mid-Atlantic Christian University
"Looking for Joseph of Arimathea's Tomb: Archaeology and the Burial of Jesus" Video
Fall 2015 - Dr. Steven Ortiz, Southwestern Baptist Theological Seminary
"Tel Gezer: Gateway to Jerusalem - Recent Excavations at King Solomon's Fortified City" Video
Spring 2015 - Dr. David Chapman, Covenant Theological Seminary
"Crucifixion in the Roman World: a Historical and Archaeological Survey" Video
Fall 2009 – Dr. Anson Rainey, Tel Aviv University
"Whence Came the Israelites and Their Language"